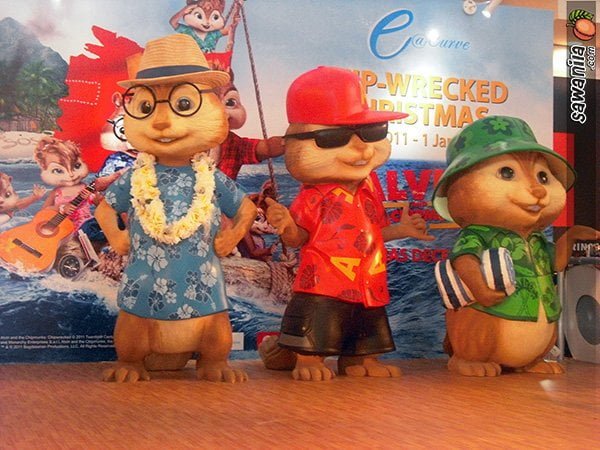 Salam semua,
Satu hari kami kat e@Curve semalam pasal pi tengok Alvin & The Chipmunks Chip-Wrecked Chrismas show sempana dengan tanyangan citer Alvin & The Chipmunks Chip-Wrecked Chrismas pada 15 Disember nanti.
Ashraff memang seronok sangat nak jumpa Alvin sebab dia memang suka giler tengok citer Alvin & The Chipmunks nih.. Percaya ke tak, Ashraff memang boleh hafal scripts kedua-dua filem tu.. tak tipu punye….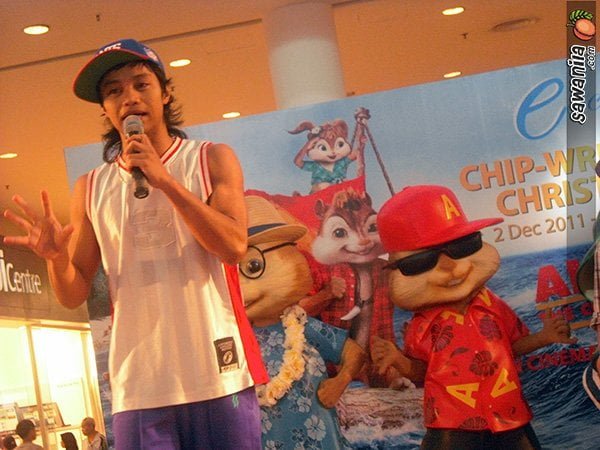 Tepat jam 2pm, show bermula dan dihostkan oleh Abang Alam (Juara So You Think You Can Dance tu)… pastu siap ler dia ajak semua bebudak dan bapak-bapak ngan mak-mak budak semua masuk kelas menari…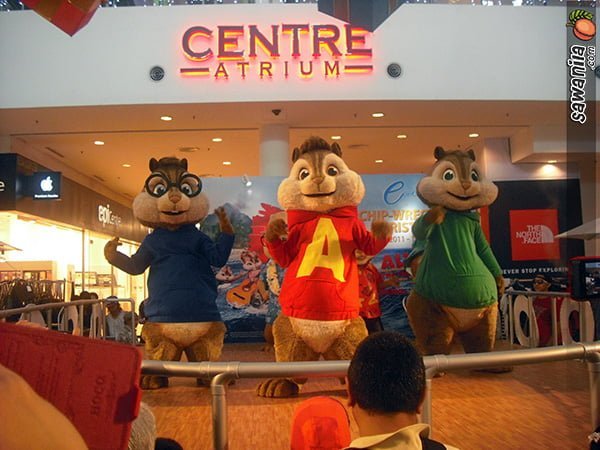 Lepas tu.. saat yang paling ditunggu-tunggu dah tiba. Alvin, Simon & Theodore pula buat show… hebat sunggu diorang menari sampai siap buat Shuffle lagi… riuh-rendah penonton yang hadir semua…
Tengok lah sendiri camne Alvin, Simon & Theodore shuffle.. gerek tak???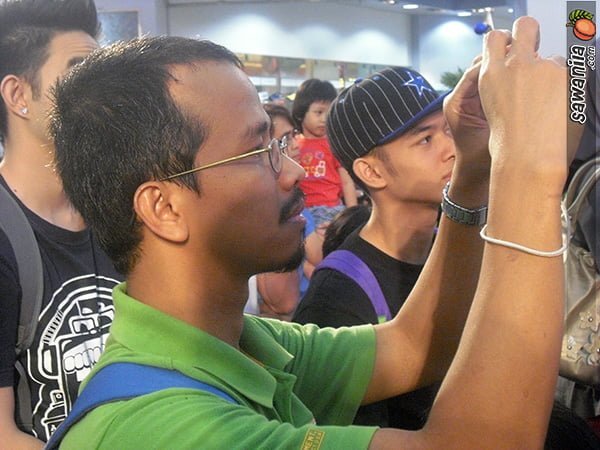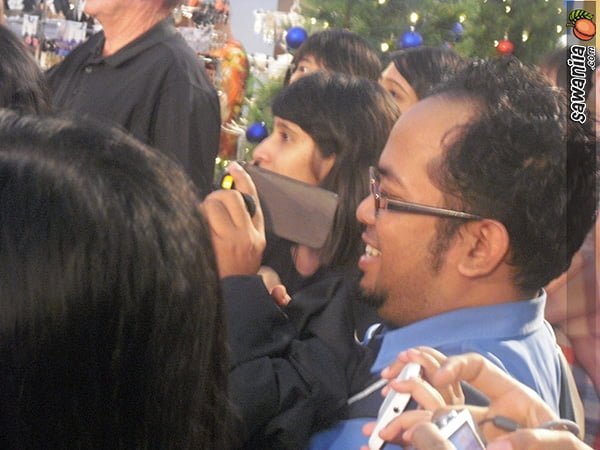 Dalam pada dok seronok tengok Alvin & The Chipmunks tu berjoget, perasan plak ada beberapa blogger femes dok sebelah menyebelah.. tengok tu HazmanFadzil.com pon ader sekali..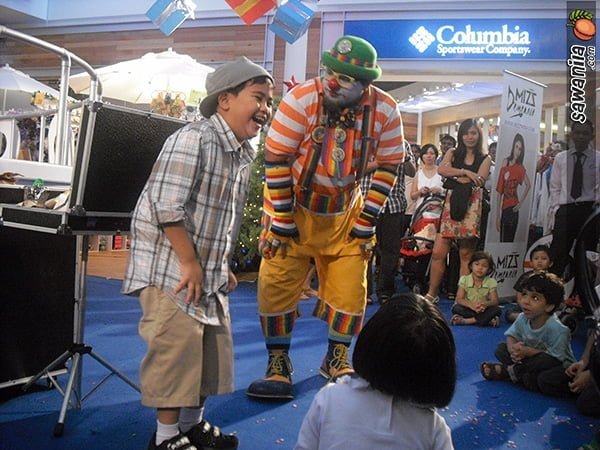 Lepas tu plak, dalam jam 3:30ptg semalam tu.. ada plak magic show yang dibawa oleh Mr.Yoyo… Yang paling seronok adalah semestinyalah budak-budak.. bukan tu aja.. bapak budak ngan mak budak pon jadi budak-budak gaks dek gelagat Mr.Yoyo nih…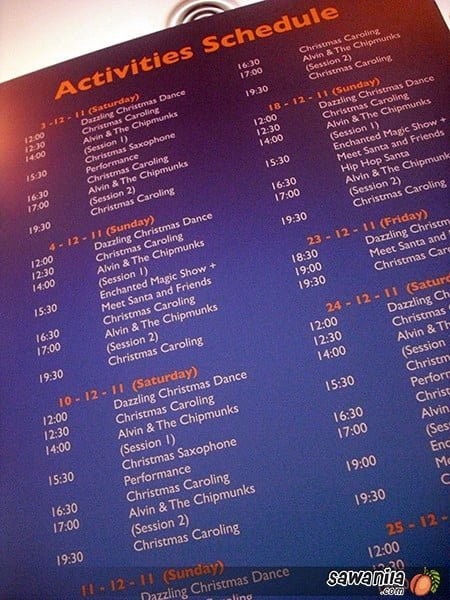 Kepada sesiapa yang tak berkesempatan semalam, jangan risau… tengok gambar kat atas nih… Alvin & The Chipmunk show nih akan diadakan setiap minggu sepanjang bulan Disember ini.. so jangan lepaskan peluang dan datanglah beramai-ramai ke e@Curve. Sebelah The Curve aja.. bukan susah pon nak pi sana kan….
Dan tidak lupa gaks.. jangan lupa saksikan tanyangan Alvin & The Chipmunks Chip-Wrecked Chrismas dipawagam berdekatan dengan anda mulai 15 Disember nanti ok……. pergi jangan tak pergi