Semasa dok menaip ni, we all masih lagi kat Phuket. 2 kanak-kanak riang + bayi yang super riang dan peramah sudah tidur. Hari ni penat sebab dari pagi lagi sibuk dengan aktiviti. pagi tadi lepas sembahyang jer, budak-budak dah bangun sebab excited nak pergi pantai.
Dalam pukul 6.45 waktu siam, semua turun ke pantai dengan berbaju tidur sebab nak tengok ikan naik. Lepas main sambil bercanda tepi pantai masuk bilik, breakfast then lepak kejap.
Lepas tuh pakai "bikini" memasing pergi swimming plak. Berejam gak jadi duyung kat situ. Off course bebudak termasuk mak budak sungguh happy. Rayyan pun sama, siap dengan swimming suit lagi.
Lepas bercanda kat pool, kiterang pergi round satu Phuket cari makan and malangnye tak jumpa pun. Masa tu rasa macam nak cabut GPS dalam keter campak kat luar sebab semua tempat dia tak tahu. GPS kat phone pun rasa nak campak. alih-alih penat cari balik ke hotel, round kat tepi pantai ada jual ayam bakar, ikan bakar with nasi. Sukanye dapat nasi. Bebudak makan jagung bakar and ayam bakar. Sedap giler ayam bakar.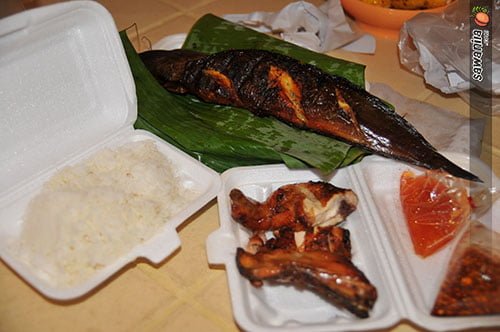 Lepas makan lepak kejap layan internet then round Patong plak for makan-makan. Pasal makan naanti kiterang update la ye penat den. esok we all nak ke tempat lain plak… hihhi.