Tadi baru balik from Winter Time tempat jual baju sejuk….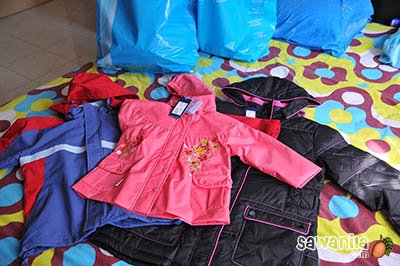 Lawa tak baju sejuk tuh?? each of us beli satu including Kheirul tapi tak tau naper dia tak snap baju dia..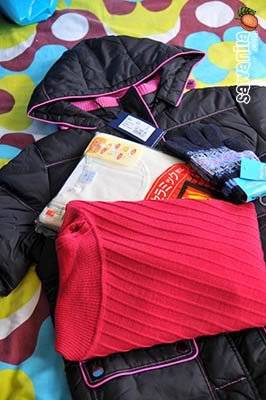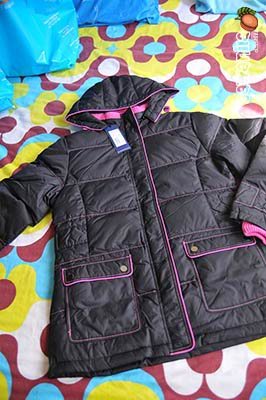 Tujuan beli baju sejuk tuh bukan apa, sebab Ahad minggu depan I kena pergi Holland for a week. Travelling alone for work purpose. Lawa tak my Jacket tuh? black colour is the jacket and the red colour tuh is sweater..then yang colour putih plak long johns…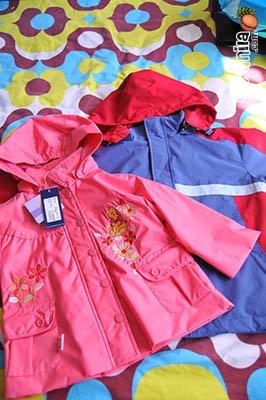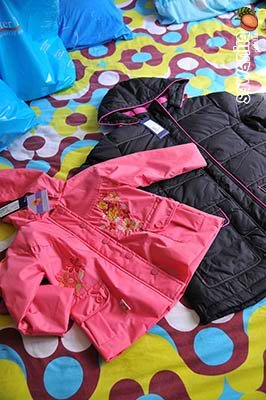 macam biasa la… I ada anak yang shopaholic, pantang masuk kedai mesti nak shopping. Yang Afriena punya colour pink and Ashraff punye colour biru. Both are windbreaker yang akan digunakan untuk ke Hong Kong tak lama lagi.
Banyak travelling plak this month… mungkin ini dinamakan rezeki..Alhamdulillah…. Since dekat 4 tahun kerja kat sini (masa tu my kompeni belum ada lagi, so i tukang tolong setup kompeni dulu with other 2 team) baru dapat pi sana maklumlah dulu anak kecik masih menyusu badan so susah lah nak pergi… but this time I should go. I'm gonna miss my family here… takpe balik kang kiter ke Hong Kong plak…
soklan I, Lawa tak my Jacket tuh??

Note: tak rugi beli sbb mungkin akan ada banyak travelling lagi…mana tau kalau ada rezeki kan insya allah