assalamualaikum wahai pembaca sekalian
susah betul nak update blog sekarang. Masa dipenuhi dengan aktiviti kokurikulum melayan budak kecik dua orang.
baiklah… Saya nak update pasal tempat makan best. Sejak PkP ni nak keluar makan pun kena pilih tempat makan yang betul ² tepi Jalan supaya Tak payah Masuk Mall. Dengan new norm sekarang ni, Kita follow je SOP tapi masih dapat menjalani Norma biasa. Kena jugak keluar rumah ooiii..kalau Tak boleh kemurungan..
Oklah nak citer pasal tempat makan pizza paling sedap.. Kat Mana? Kat Fahrenheit 600 @Publika. Ini bukan posting berbayar Tau, ini ikhlas Dari hatu. Since kids bugging for pizza for few times dah.. Mak taknak lah order PH atau DMN… Boring n sometimes makan hati makan pizza Kat situ sbb kurang memuaskan hati. So tgk Ada org share info pasal best Pizza so apa lagi??
Kami pun pergi Publika, parking betul² depan kedai, dorang ambik suhu n dpt table, terus order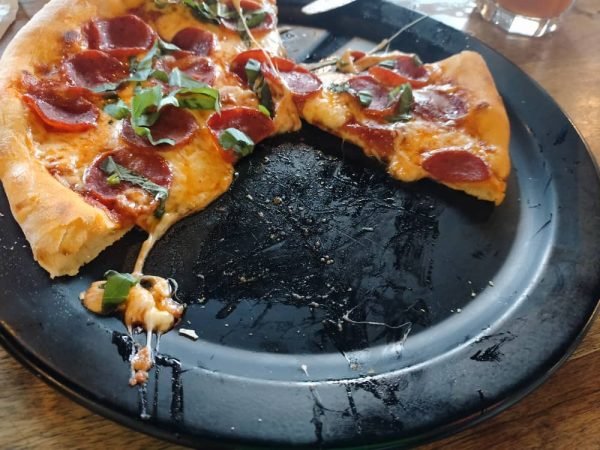 I tak terlibat dlm pemesanan makanan, so I follow je hahaha sebab Masa sampai tu Meimei buat Kuih so mencari toilet dulu. Yang ni kids yang order. NY style ni mmg biasa dlm mana² kedai pizza kan tapi yang ni memang sesuatu. Sedap, Cheese dia bergabung dengan pepperoni n 🍅 sauce dia Bila Masuk dlm mulut kena plak crust yang chewwy, memang macam Ada party dlm mulut.
Henry The Duck…nama pizza Tau bukan Salah tulis
yang ni paling sedap antara yang tersedap.Sedap rasa unik. Anak2 cakap, next time datang kena order yang ni lagi.Sangat special topping dia
Topping: 🍅 sauce, smoked 🦆, lychees,cream cheese, caramelised onions,cherry tomatoes, guacamole n chili flakes.
apa rasa dia? Dengan crust dia yang chewwy tu lepas masuk mulut dgn segala topping yang Ada macam meletup² mulut sbb letupan laici tu telah memberi satu impak rasa yang maksima dgn gabungan guacamole. Seriously tersedap terhebat lah rasa.
Yogi and Friends Dinner
ini Rayyan yang order,Basically ini adakah bolognese tapi dia Kasi up level rasa dia. Dorang cakap lagi sedap Dari mama masak… Apecer? Tak puas hati nak rasa sendiri lah . Memang sedap. Share ramai2 makan sebab banyak sebenarnya. Michiko makan sampai sememeh Muka dia. Spaghetti tossed in Bolognese lepas tu campur plak beef bacon then topped with urugula salad. Mmmm I think semua menu Kat sini mmg sedap lah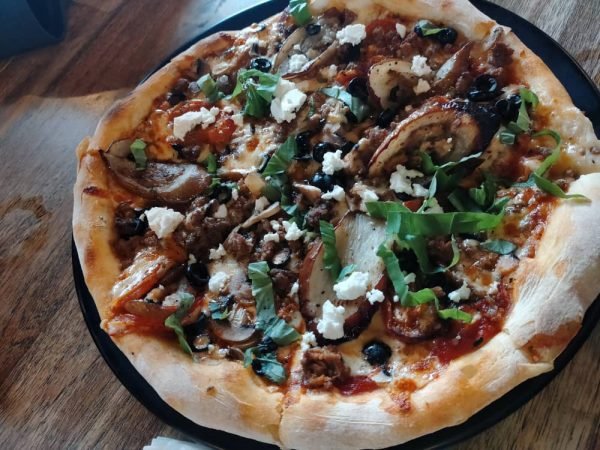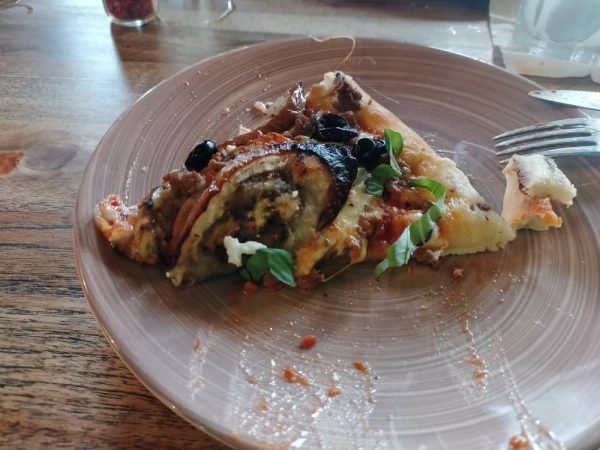 nampak tak apa topping dia? I loved this 🍕, sangat artisan.
Toppings:minced beef, black olives, mushrooms, caramelised onions, garlic, lepas tu Ada baked 🍅 and 🍆. Dia tabur plak feta 🧀,
bayangkan semua tu Masuk dlm mulut, bergabung rasa, Masa makan tu ..Allahu Akbar sedapnya. Pizza ni is MUST order at least for me lah kan sbb most of my fav veggie Ada dlm tu. Sprinkle some chili flakes..memang kena.
so bila dah habis makan, Ashraff cakap.. Tak nak order PH dah hahaha..it's true you won't order PH or DMN bila dah makan Kat Farenheit 600.
pasal harga, I Tak sempat baca menu dia tapi harga pizza dlm RM25 – RM35 untuk pizza bergantung pada toppings Dan saiz, untuk pasta dlm RM20-RM30, bergabung kepada apa yang di order. Mungkin Mahal sikit tapi sangat berbaloi. Tepuk dada Tanya selera
Sekian..