Percayalah…Memang 3 perangai.Ashraff jenis cepat merajuk, taknak kalah tapi senang disuruh. Kalau suruh vakum rumah memang dia akan buat. Siap cakap
"yes boss, Ashraff do it later after playing computer"
Senang je jadi mak dia kan. Mintak tolong vakum, terus dia buat. Tapi I tolong la, tolong alih kerusi, sambil dia vakum I mop. Jangan cakap malas ok, ni kira training la. Dari kecik la patut kita ajar anak buat kerja kat rumah. Nanti dah besar takdelah jadi pemalas. Kerja rumah bukan untuk perempuan je tau.Lelaki pun kena buat gak.
Afriena plak… manja yang teramat. kadang-kadang I buat tak tahu je. Sikit-sikit nak nangis. Bangun pagi nangis, mandi nangis.. Pastu gaduh dgn Rayyan pun nangis.Homework malas buat. Sebenarnya dia malas menulis. Membaca rajinlah. Subtitles cina kat TV pun dia baca. Tapi Afriena ni rajin bab mengemas. Kemas mainan, kemas buku and now hobi baru memasak. Ha yang ni papa dia lah yang melayan sebab kalau I yang masak, nanti sikecik tu yang menyibuk.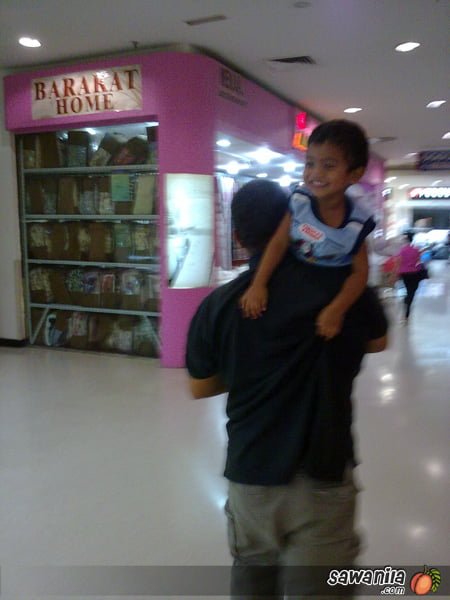 Rayyan plak…samalah manja mengada macam Afriena. Tapi dia suka cari pasal dengan Afriena. Disebabkan itu, I take the advantage esp bab minum susu. kalau dia tak nak minum, offer je kat kakak dia, terus dia menjerit nak. dan dan tu jugak minum habis.Apa benda Afriena pegang yang tulah dia nak. tak faham sungguh.Rayyan dah pandai dah. suruh buat tu ni dah boleh. suruh kejut orang bangun, off TV, letak cawan dalam sinki, ambik nappy. Okaylah. Cakap pun banyak…
Itulah… jadi housewife ni walau takdelah menyumbang kepada pembangunan negara, tapi berbaloi jaga anak sendiri. Walaupun penat tapi dorang sentiasa rasa happy, senang and being loved.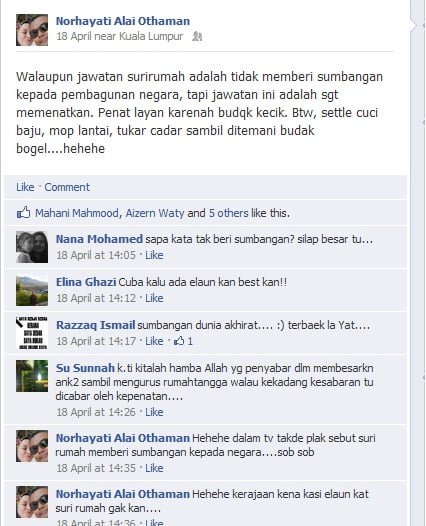 I just lucky to have him around…:)
:)