Pertama kali buat Sticky Date Pudding, dan pertama kali merasainya…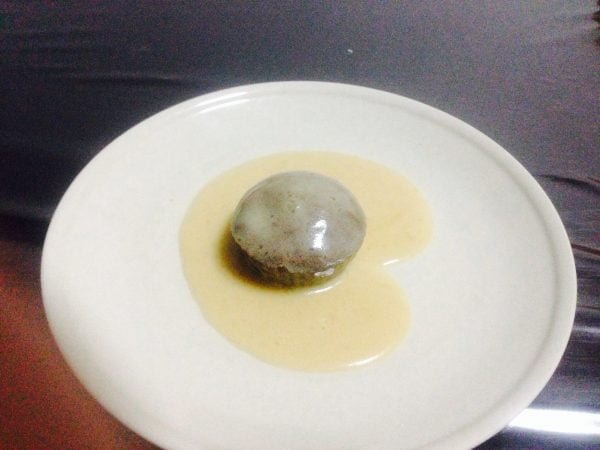 Terus Kheirul cakap, sedaplah.  Boleh buat lagi ni. Itu adalah kata-kata seorang lelaki yang tak suka makan dessert orang putih.
Kalau tanya Afriena,
I suka lah mama sos dia. Macam ada rasa pancake syrup, ada rasa caramel…. haaa gitu. Kecik-kecik dah pandai kritik dan komen pasal makan
Ashraff plak… sedap lah mama. Apa ni? Dah tiga biji masuk mulut baru tanya apa
Rayyan? Tak cakap banyak. Suap kat mulut dia, dia pejam mata pastu cakap sedapnyaaaaa. Pastu makan banyak
Kalau saya? Saya suka sangat. Memang kena dengan selera.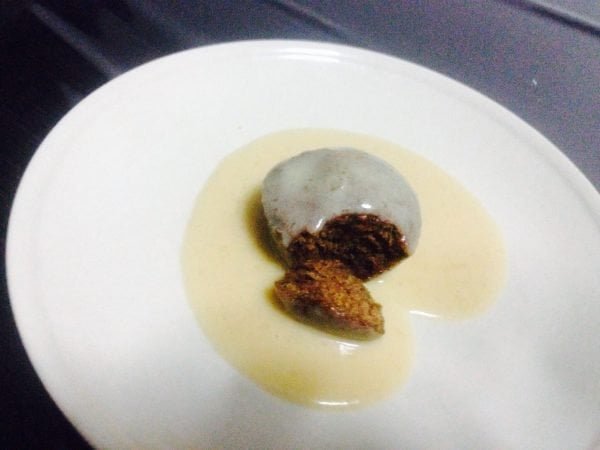 Oleh kerana kat rumah banyak sangat kurma yang takde orang nak makan, maka saya buatlah Sticky Date Pudding. Sticky Date Pudding sedap kalau kena gaya dia. Kek dia jangan manis sangat, sos dia kena manis, creamy dan mesti ada rasa yang unik. Bila makan terus terasa macam makan coclairs. Lepas kalau makan Sticky Date Pudding , mesti nak sos lebih. Buat lubang kat tengah then letak sos. Biar sos dia meresap, then baru suap ke mulut. Budak-budak ni, makan dalam mangkuk. Nak sos lebih.
Saya buat saiz kecil. First time buat, lepas tu hari Rabu buat lagi. Bukan untuk makan sendiri tapi untuk pelanggan yang menempah lasagna dan BBQ meatball. Kita kasi free gift sebab beliau tempah lebih dari RM200, untuk party harijadi anak beliau. Alhamdulillah…lasagna dan meatball licin. Tak sangka orang suka. Yang pudding tu tak nampak kat mana, tapi katanya habis licin buat makan dalam family. Terima kasih di atas sokongan anda. Insya' Allah…Sticky Date Pudding  akan menjadi salah satu menu dessert untuk jualan nanti.
Dan kepada sesiapa yang nak tempah Lasagna, BBQ Meatball  with Mashed Potato atau BBQ Meatball with Mac n' Cheese, boleh lah hubungi saya dia. Insya' Allah kami boleh sediakan untuk sebarang majlis,  Harga sentisa boleh dirunding.
Oh ya, resepi Sticky Date Pudding ni senang je.  Boleh je tengok kat Nigella .com
For the pudding
275 grams dried dates (seeded)
310 ml boiling water
1 teaspoon bicarbonate of soda
50 grams butter
110 grams brown sugar (firmly packed)
2 eggs
150 grams self-raising flour
For the sauce
165 grams brown sugar (firmly packed)
300 ml cream
80 grams butter
Method
Preheat oven to moderate (180C/160Cfan). Grease deep 20cm round cake pan; line base with baking paper.
Combine dates and the water in food processor. Stir in soda; cover with lid, stand 5 minutes.
Process date mixture with butter and sugar until pureed. Add eggs and flour; process until just combined. Pour mixture into pan.
Bake, uncovered, about 1 hour.
Make butterscotch sauce by stirring ingredients in small saucepan over low heat until sauce is smooth and thickened slightly.
Stand cake 10 minutes; turn onto serving plate.
Serve warm with butterscotch sauce.
Saya tak tiru bulat-bulat, sebab ada penambahan dan pengurangan untuk sesuaikan rasa. In case, Nigella Lawson baca, Thank you Nigella for recipe.