Alhamdulillah……Praised to GOD!!..
We are going to Disneyland Hong Kong… Thank you to Nuffnang and Friso for selecting our posting as the Grand Prize Winner for the Nuffnang Friso Brings My Family Out contest…..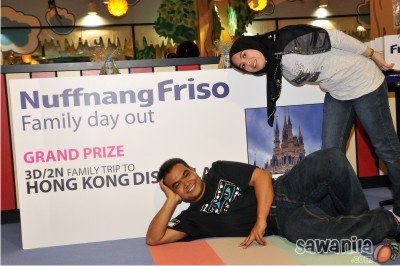 We had a very good and enjoyable time just now during the Nuffnang Friso Family Day out @ Kizsports & Gym One Utama. The event was a triple thumbs ups… The children were having a such a good time esp during the magic show performed by Mr. Banana. To other bloggers.. you still have a chance to win a 32 inch LCD tv…..
Don't worry.. we will buy 15 fridge magnets from Hong Kong to give away… Again.. Thank you Nuffnang and Friso…
More related to this topic: