Ini adalah tempat yang wajip pergi kalau ke Hong kong. tak pergi nanti menyesal plak. unless anda bukan peminat dimsum. A day after disneyland trip kami ke Islamic canteeen Centre. Hari tu hari Jumaat. alang-alang sampai, fapatlah yang lelaki solat jumaat.Sebelum saya meneruskan ulasan mengenai makanan, moleklah kiranya, saya bercerita tentang suasana di masjid. Unutk pergi kesana, kalau dari Causewaybay, kami jalan kaki je. Dari Causeway Bay Station arah Times Square, jalan je teus cross he road heading to BOwrington Road, pastu jalan lah sampai ke masjid. Bila sampai masjid, jadi seorang yang beradab. Pakaian pun kena jaga. Jangan nak dedah sana, dedah sini. Kat situ dia dah cakap, be modest. Pakai lah yang menutup aurat. Kalau ke ruangan solat, Ramai jugak penduduk tempatan yang dah berusia yang islam. Alhamdulillah.
OK …sekarang kita citer pasal makan. KAli kedua kami kesini, dulu masa kesini adalah tahun 20o09. Boleh baca kat sini.. Rasanya masih sama.
Layan gambar je lah ye… Semua sedap. Nak nak masa makan tu, hari dia sejuk. Kena dimsum panas-panas, minum chinese tea panas..perghhh. Kami order jugak nasi dan mee untuk kongsi. Memang kena kongsi sebab quite a bid portion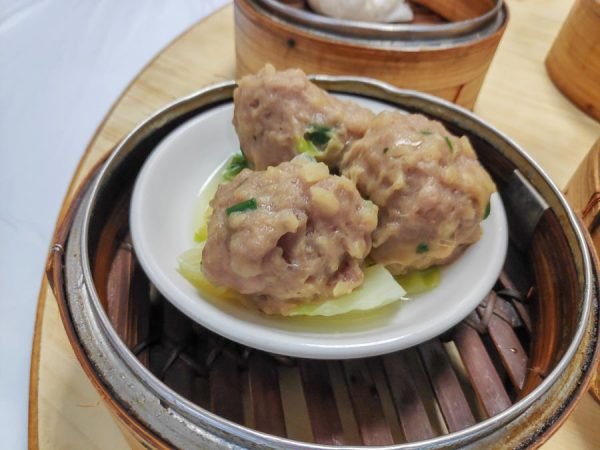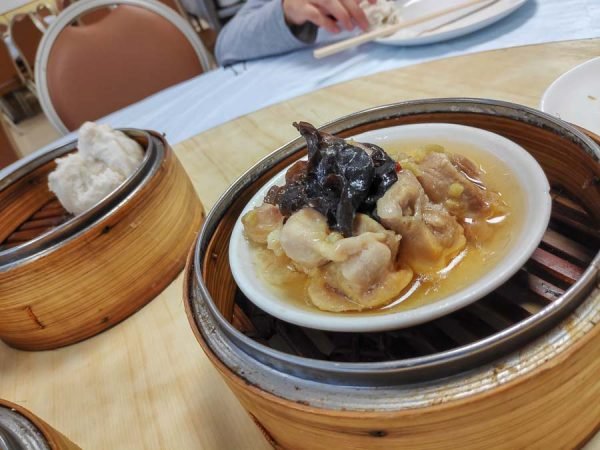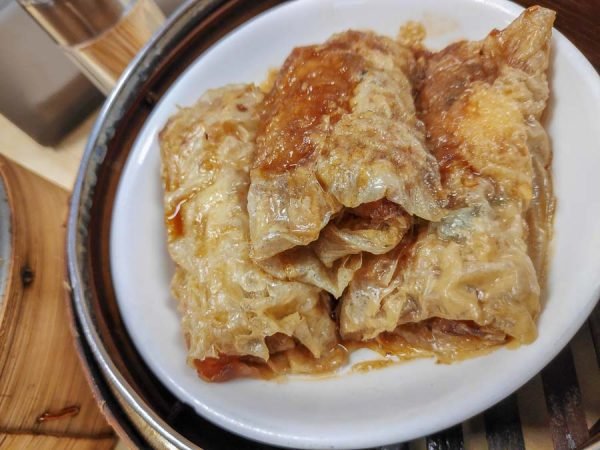 Ada banyak lagi yang kami amik. Ada lebih kurang 15 bekas kot.. hehehehe, korang tengoklah anak-anak saya kalau makan, memang terkejut. Sekarang nak membesar, makan pun banyak dah masing-masing. Ini kira kena dengan tekak dorang. Chinese food, Japanese food, korean, western…ahhh semualah dorang makan.
Sekarang kita tengok muka masing-masing makan plak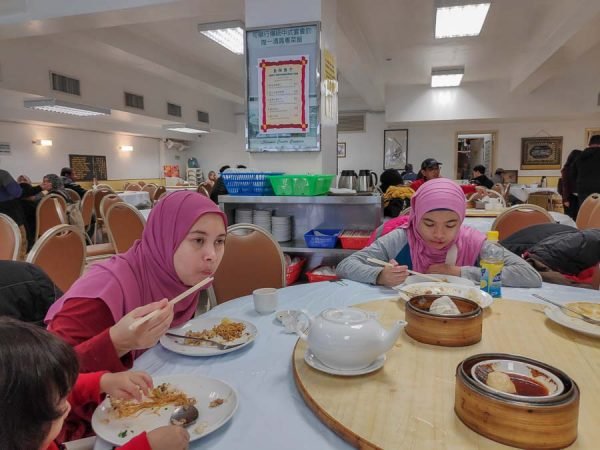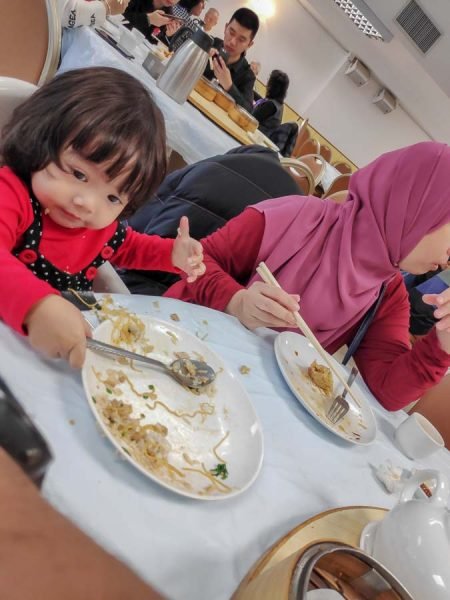 Aqilah cakap best…. hahaha…Dia pun sama join suap makan.
Lepas makan, kami ke ruangan solat, Solat Jumaat. Lepas solat , patah balik ke Causeway Bay sebab nak pi Ladies Market, tapi sebelum tu kena panjat balik AirBNB dulu sebab Afriena tertinggal octopus card dia.
Keesokan harinya, .. Kheirul pi tapau nasi dan mee… yang tu takde gambar. Beli dua pack. Kenyang lah makan untuk supper.