Selasa lepas kan, Sawanila.com dapat jemputan sempena Trudy and Teddy's First Boutique Opening @ Pavilion. Tu yang ada hari berdating dan bershopping dengan Rayyan.Opening nya pukul 11.00, Tapi I sampai earlier. Saja nak amik peluang untuk amik gambar tanpa gangguan orang ramai.
First sekali masuk terus nampak kasut-kasut yang cute.Sesuai sangat lah kasut cam ni kalau nak pakai untuk ke Tea party or any dinner party. cute kan.
Ni plak ada socks, T-shirts…
Lawakan romper tu….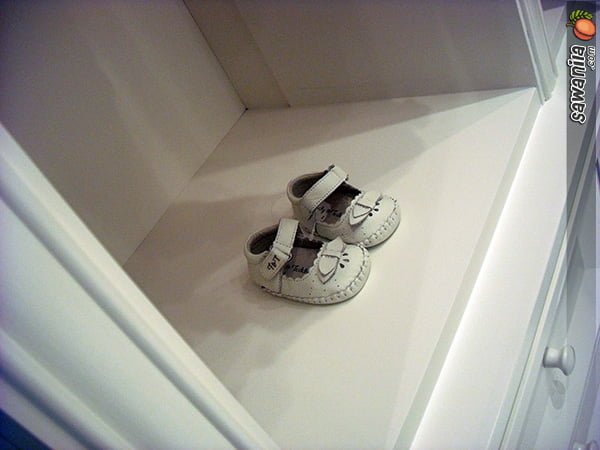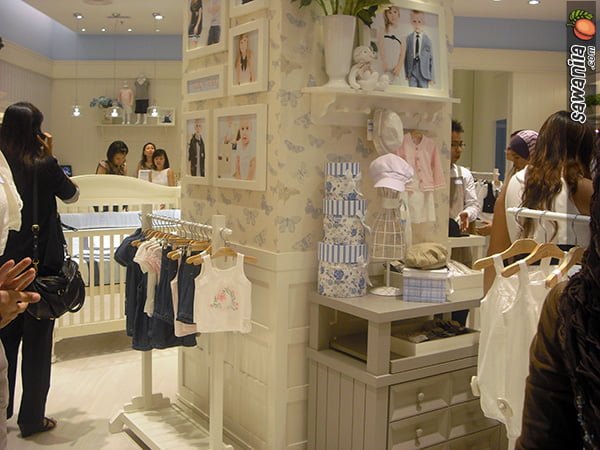 cutew tak kasut ni… untuk baby girl. Selain kasut, baju ada jugak jual topi. kirakan top to toe lah ada kat sini. Bedding set pun ada.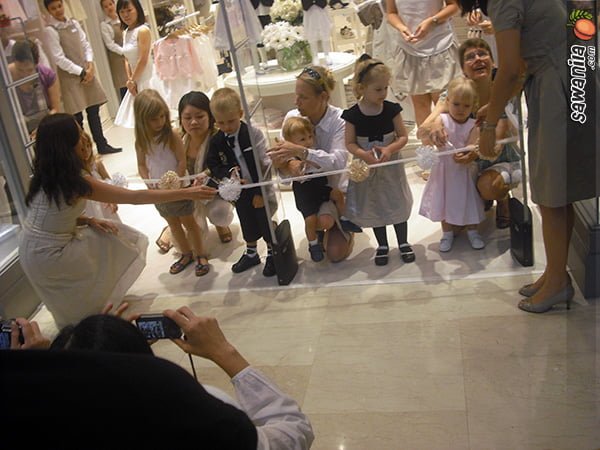 Yang ni bahagian baju budak lelaki yang berumur 2 tahun ke atas. GRabbed one of them for Rayyan. Yang kat kiri tu, masa ribbon cutting. Yang cut the ribbon tu adalah all the models. Anak-anak Mat Salleh you all. Bilalah nak amik Rayyan jadi model lak ye…:)
Cute-cute baju girl. Nak beli kat Afriena tak boleh sebab Trudy and Teddy cuma jual untuk yang bersaiz  NB to 4T je. Terus teringat kata-kata Afriena,
Mama, later you make one baby girl ok?
Amboi… ingat buat baby macam buat milo ke nak…. Dia bukan apa, takde kawan untuk main masak-masak. main doll, main make up. Selalu Rayyan lah jadi mangsa tak pun mama dia.
Heheheh gambar kasut lagi… sebab lawa, yang gambar kasut budak perempuan…
Girl's dress… Nampak sopan je. Warna yang lembut. Baju-baju dia more to Classic European Style. So nampak soft je…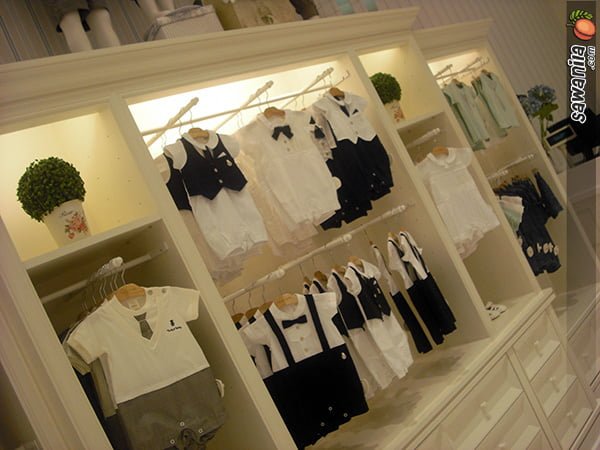 Boys section. Ingat nak amik yang ni, tapi sales tu cakap Rayyan dah boleh jalan so nanti tak baper hensem pakai romper.
Romper section…. cute. Dan saya telah berjaya untuk tidak membeli sebab Rayyan dah besar.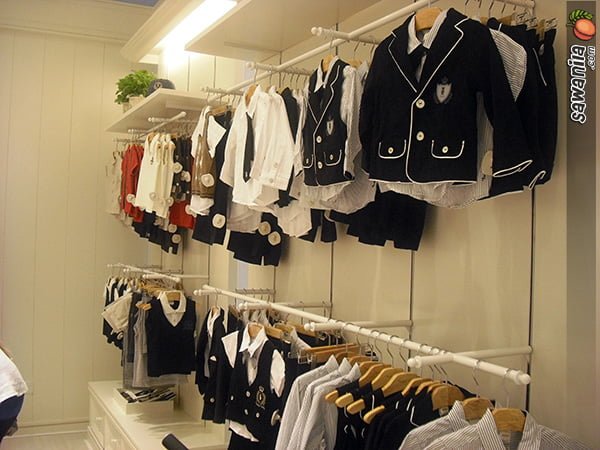 Smart kan baju-baju ni…. Sorry lah kalau gambar tak berapa mengiurkan. But mak-mak semua patut ke sana. I sebelum ni tak pernah masuk ke Trudy and Teddy sebab takut tak mampu, tapi sebenarnya, harga-harga baju adalah sangat affordable.
Ada macam-macam baju untuk macam-macam event.
CATEGORIES AVAILABLE
Home
Comfort as it is (Basic wear)
Outfit
Everyday and Anywhere (Shopping, visiting grandparents, get-together, leisure time etc)
Special Occasion
For the special moment (Full moon, Birthday Party, Christening, Weddings etc)
Accessories
Incomplete without you (Socks, Shoes, Mitten & Booties, Bonnet / Cap / Hat, Hairband, Suspender, Belt, Tie, Bowtie, Pantyhose)
So lepas habis perasmian hari tu, apa lagi… kita pilih-pilih baju le. Shopping. Sales Assistant pun rajin melayan , so kita amik 6 helai. 2 seluar,4 baju. Masa masuk kereta , Husband cakap, banyak nye baju Rayyan… hahaha untuk Raya sekali.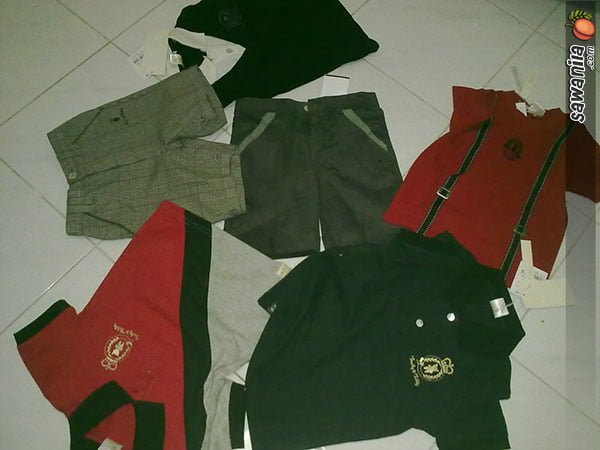 I sungguh berkenan dengan fabrik dia. so soft … sesuai lah untuk Rayyan yang kuat berpeluh . BTW, Thank you Nuffnang for the invitation..:)
Seronokmdapati event mcm ni..dapat jumpa bloggers, shopping and cuci mata. Few bloggers yang I kenal was, sumijelly,Sha, Mommy Nadia, Fila, Mimie, Iza dan sapa lagi ek.. Nanti I letak link…