Biasalah bila travel …. carik makan jela kerja nya. Badan pun dah naik-naik dah. Nak tahu apa kita makan tak?
Nasi dagang kat KADA.. beli sampai 8 bungkus. Makan 2 bungkus sorang. Sampai je dari KL terus pergi kedai nasi dagang baru balik rumah. heheheh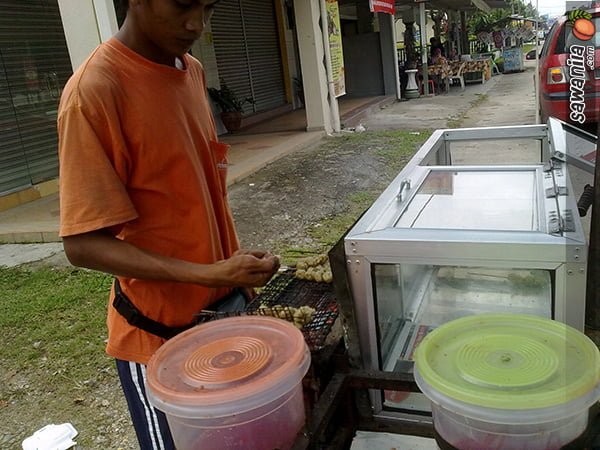 Sate ikan… beli masa on the nak pi Kota Bahru. sedap. Orang siam yang jual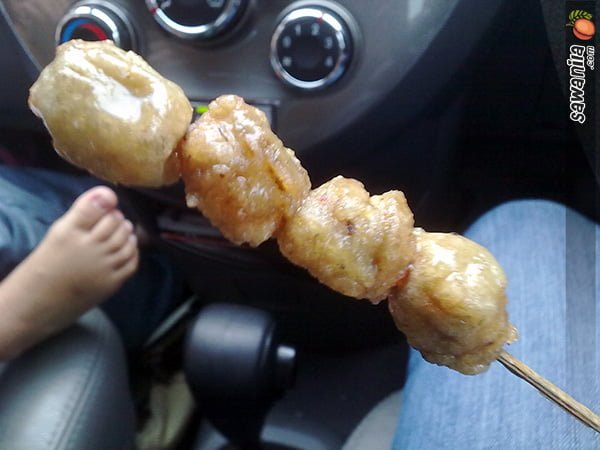 Ni rupa satay ikan. Boleh request kuah manis or kuah pedas
Budu yang tak dapat nak dilupakan..hahaha buat makan dengan nasi kerabu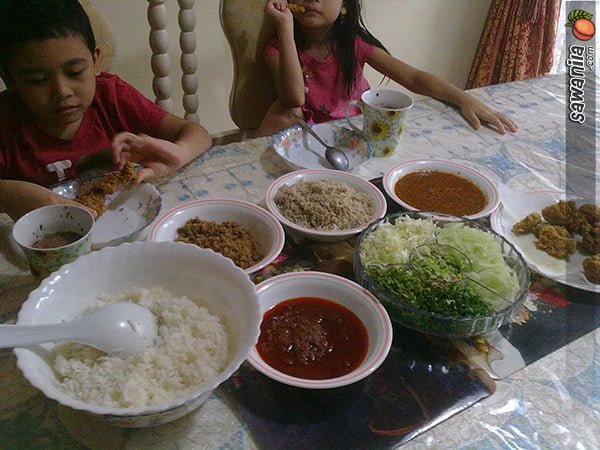 Nasi kerabu yang MIL masak. Dia buat tumis budu while me helping her buat sambal kelapa and potong semua kerabu. Sambil-sambil belajar masak lah ni. You all semua sila tiru macam saya ye. She also made nasi impit with kuah kacang and sambal ikan. Rajin betul dia masak.
close up kerabu yang I potong…. now I know how to make nasi kerabu together with budu tumis and sambal kelapa.
Rupa nasi kerabu….so now imagine, macam mana tak tambah berat badan? tu tak masuk lagi makan lain yang dimakan. And kat my mom house , I lah yang masak. Ada ikan pekasam lagi, pulut, laksa sampai Kheirul cakap…. dia dah gemuk. hahahah memang pun kan.Tak puasa rasanya balik kampung tapi esok Afriena dah start sekolah… so kenalah balik KL and me off course rindu my bed. heheheh