Isni kan still cuti…. best and syok. BEbudak memula macam gabra tanya hari ni sekolah ke tak???Pastu I lah do usik apsal tak bangun pagi pergi sekolah.heheheh Takut plak tak gi sekolah kan. Plan nak gi KLCC tu just pop out malam tu masa lepak lepak tengok TV. Dah lama rasa nyatak pergi. Adalah dalam 4-5 bulan. So  excited plak bebudak ni. Sampai je, kena cari makan sebab semua lapar tak breakfast. Nak buat camner, semua bangun lambat. So, mencari lah nak makan apa. Memula pergi Food court, bebudak ni tak nak plak complain, baulah, ramai orang la, nak makan pizza lah.. padahal kat SIgnature food court tu semua ada. Pastu turun ke bawah ke DOme ingat nak makan sana, ramai orang plak then naik atas ke Chili's, tengok cam ramai orang, turun ke DOme balik kot kot tak ramai orang kan. Masuk and siap duduk, 10 minute takde orang nak amik order terus naik balik ke Chili's. BEbudak dah merungut turun naik turun naik tapi tak makan lagi. Sampai je, dapat seat terus order. Dalam masa 10 minutes dah sampai makan bebudak. Mak bapak belum.. tengah masak.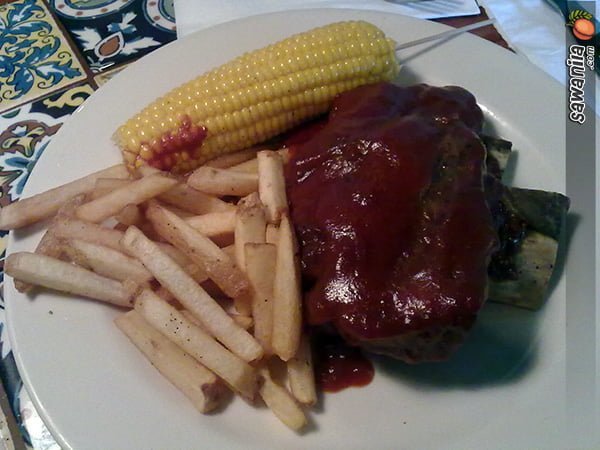 BBQ BEEF RIBS
Beef ribs, mesquite-smoked & "triple-basted" with Chili's BBQ sauce. Served with homestyle fries & sweet corn on the cob.
Kheirul punya. Sedap and rasa macam lembu sekor. Sebab banyak. I makan suku kot, pastu tak leh telan dah sebab rasa macam penuh perut.
CAJUN CLUB SANDWICH
A traditional club sandwich with a kick, stacked high with smoked chicken, topped with beef bacon, cheddar, Swiss and jalapeño Jack Cheese, lettuce and tomato.
Yang ni my menu. Setiap kali datang Chili's mesti amik diffrent menu sebab nak try semua kan. Sandwich punyalah banyak and besar for me. Memang I makan tak habis siap kena suruh bungkus bawak balik rumah.I only larat makan 1 je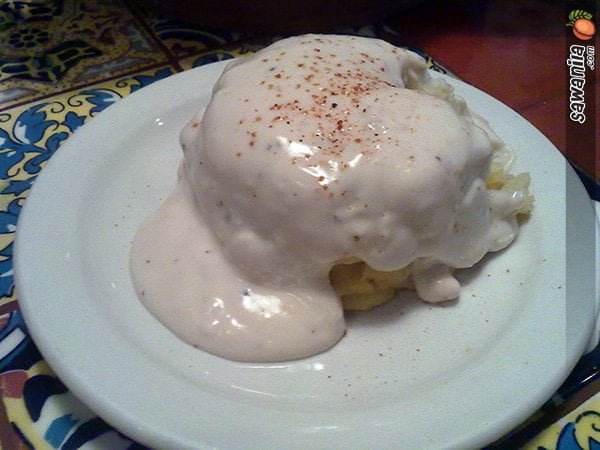 My old time favouite. I tukar dengan fries, Mash potato untuk dikongsi beramai-ramai . Rayyan pun suka. Since kiterang order main  course menu, so bebudak dapat makan free. Dorang punya macam biasa, Ashraff makan pizza and Afriena makan Cheesy Quesadilla. Minum ice lemon tea yang entah berapa kali refill. After makan turun bawah pergi beli benda ni…:)
Baru 3 hari pakai, ada rasa perubahan sikit muka dah tak berminyak macam dulu. Pastu kalau ada jerawat dia cepat kecut. Nak kena tunggu 7 hari baru boleh review…