Sawanila.com memang tak sah kalau tak citer pasal makan. makan…hihi mana pergi mesti nak test makanan. Being us yang suka sangat makan…kan there you go.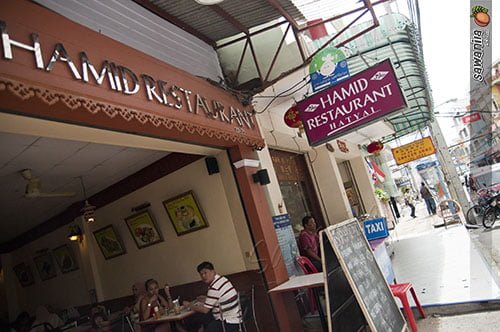 first restoran yang kiterang jumpa adalah Hamid restaurant. Ni famousla kot kat Hat Yai sebab mana-mana blog dok citer pasal Hamid kan.Kitatang makan kat Hamid for Breakfast.
Ramai gak Malaysia yang datang makan kat sini. I thought Hamid ni orang India muslim. Orang siam rupanya dia.
Set American breakfast for Kheirul and kids
and me makan nasi lemak. Giler lapar lagipun dah lama tak makan nasi lemak. Maklumlah I kan menyusu badan so tahap kelaparan adalah tahap ke max.Makanan kat sini not bad. I suka nasi lemak tapi sambal dia mak aih, pakai cili padi ker??? berdesing telinga ku. Nasi dia best sebab pakai beras wangi.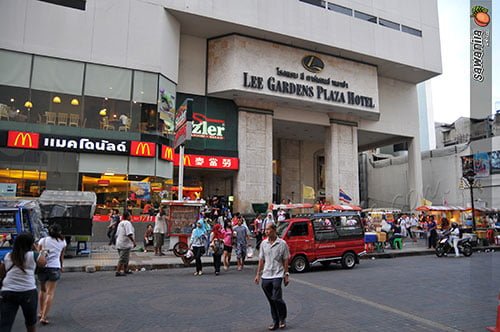 Hotel yang kiterang duduk Novotel tu opposite dengan Lee Garden Hotel. So senanglah kiterang cari makan. dalam Lee Garden adalah tidak diketahui ada tempat makan halal ke tak kedai ice cream swenson adalah. Kiterang makan ice cream dalam tu. Mc D kat situ tak halal sebab dorang serve Pork. Tapi ada artis Malaysia tu selamba kodok makan Fries. Mungkin pakai minyak lain but me, very particular about it.
Ha ni plak gerai jual pulut mangga.Ada few tempat yang jual pulut mangga, tapi i rasa yang ni paling sedap sebab ramai sgt beratur membeli.Harga dia ikut saiz mangga. 50baht and 60 baht.
Nilah rupa pulut mangga. first time I makan terus jatuh cinta. Giler sedap macam nak nangis. Mangga dia sedap and sgt manis. Mangga tuh bila masuk mulut je mmacam cair jer dalam mulut. Tak payah kunyah.Pulut dia sedap tak muak. Lemak manis. santan dia not pekat sangat. Masa makan tuh, hish siap pekik sedapnyaaaaaa!!!!!!!!. Budak-budak pun suka. Yang afriena suka pulut and ashraff suka mangga. 2 malam berturut-turut makan pulut mangga as a dinner disamping makan tuna sandwich.
On the second day, kiterang had lunch kat Salma Restaurant.Kiterang cari pakai GPs jer. rupanya dekat jer dengan hotel.Tengok apa kiterang makan
Hani gambar restoran dia. dok sebelah 7-11.
Masa kiterang masuk, tak ramai lagi orang makan sbb still early
Kiterang order drinks ; Air laici, choc drink and air kelapa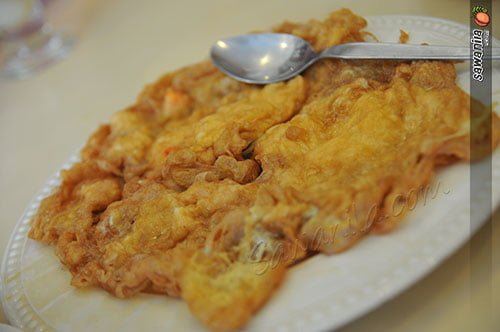 Ulam dengan sambal belacan, telur dadar 5 rasa – hehehe telur ni sedap sebab ada segala jenis lauk. udang sotong ayam, sayur and bawang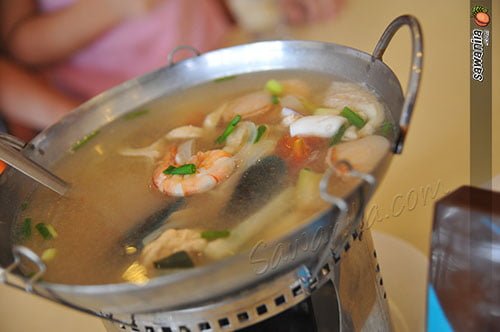 Ni plak tomyam putih. sedap cukup rasa masam manis dia. Kalau nak compare kat sini, jauh beza. cepatlak tuh dia masak. tomyam putih campur kurang pedas.Isi dia, ada mussel, ayam, udang, sotong and sayur.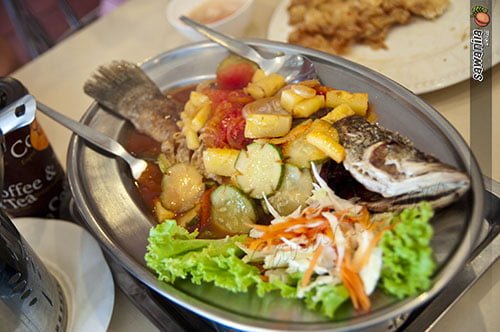 Yang nih tangkap leleh punya siakap masak masam manis. Sedap giler syok nak nangis makan. sebab Ikan dia fresh pastu dia goreng garing cam keropok tapi moist tetap ada. light taste. bebudak pun suka makan.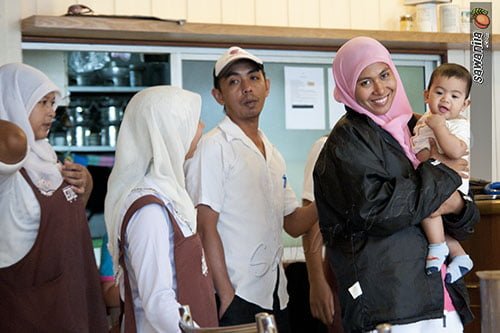 As usual, orang siam nih peramah, masa I makan , dorang siap tolong jagakan Rayyan. Dok dokonglah dorang dalamkedai makan tuh. Rayyan apalagi happy la dia. Kat sini, super class layanan kalau you all cakap kelantan dengan dorang. Cakap english pun ok tapi bila cakap kelantan dorang rasa happy.Total makan kat sini takdelah mahal sangat.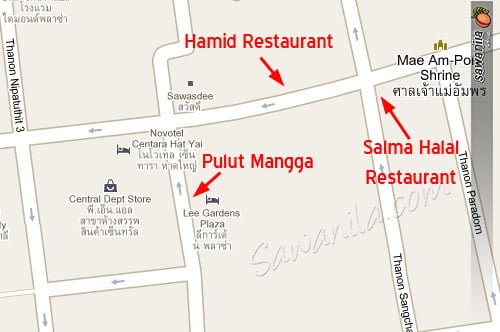 Ha .. kot kot you all ada plan nak makan kat hatyai boleh rujuk di sini or else pakai GPS. Selain tempat dia atas, ada few lagi restaurant macam Sulaiman restaurant tapi kiterang tak pi. Selain makan kat kedai kiterang ada buat sandwich sendiri sebab my kids kan tak suka nasi sangat. Tuna ada yang dibawa from KL and ada dibeli kat supermarket top dekat ngan hotel. Kat Tops supermarket ada gak makanan halal. Kalau you beli canned food kenalah baca halal ke tak. Tapi kat sana, banyak makan halal. even air mineral pun cop halal. :)