Susahnya nak update blog lately. Kalau weekend kena beratur nak pakai PC. Maklumlah ada 2 jer kat rumah yang nak pakai 4 orang. Pakai pun takleh lama. Sebab sikecik ni macam tau jer mama dia nak bertenet. Lagipun time dia tidur tulah I guna untuk kemas rumah ker, masak ker or jadi cikgu. Kerja housewife merangkupi tukang masak, tukang kemas, cikgu, baby sitter dan sebagainye. Dreber jer belum lagi tunggulah next year.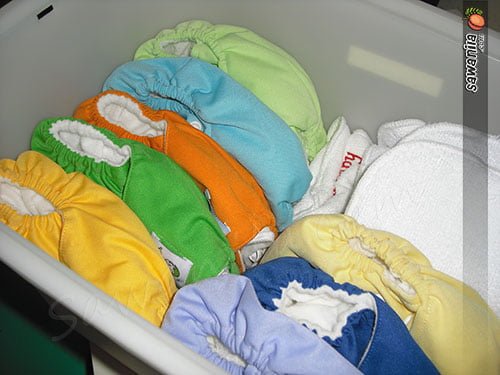 Ni sajer nak share pasal lampin kain. Anak no.3 baru berkesempatan nak pakai cloth diaper.Baru beli 8pcs. Nanti nak beli lagi . kena tunggu gaji masuk dulu. So 8pcs boleh cover sehari pakai dengan syarat bila dah pakai 5 keping kena la cepat-cepat cuci. Takdelah susah mana pakai cloth diapers. Kalu pakai disposabal diaper , tong sampah penuh and busuk. Kalau pakai yang ni, lepas pakai pi cuci. Pastu tunggu dalam 5 keping then cuci.Modal nak beli ni depends la kalu nak pakai yang mahal ada dala RM200 Kalau nak yang murah dalam seratus. I pakai yang mahal and murah. So far puas hati. Kulit baby pun kering and no rashes. Baby pun tidur lena.
Next month kena beli lagi nih…..
Note: Agak-agak kalu I buat bisnes jual bendalah ni, ramai tak yang nak beli dengan I?