Hehehe… ni untuk sesapa yang dating tapi takde org nak jaga anak. Last Saturday, kiterang adahal which cannot bring kids.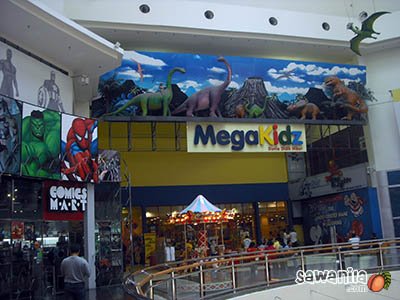 So , we decided to bring kids to Megakidz.tinggalkan dorang kat sana then settle our biz. Dorang apa lagi suka la. but don't worry, ada orang jaga.
Muka budak nak kena tinggal. tapi dia tak nangis pun.
Still kiterang dok intai lagi
Baru nak main….
Bila dah gelak baru tinggal.
Habis jer kerja, terus pergi amik dorang.. tu pun tak nak balik tau…