Ok… This post is different from other posts that I've written so far… One of my hobby besides photography, Taekwon-Do, sportbikes, comics and etc… I also likes to collect old coins and notes. I started to collect old coins and notes since I was in standard 4 (1984)… It started when my late father gave me a few old coins… I don't really know how he got those coins from…
These are my old coins collections and most of them are Straits Settlements Coins. I know that most of you don't even knew that those days we have half a cent, three quarter cent, or even quarter cent. From what I was told by my late grandfather, quarter a cent those days can buy food a whole family for a day. huh!!!….
Lets go and have a look deeper….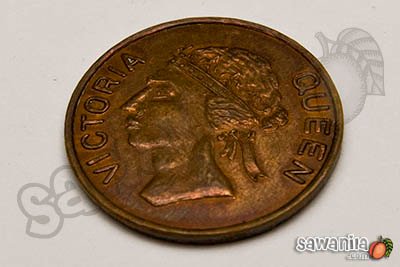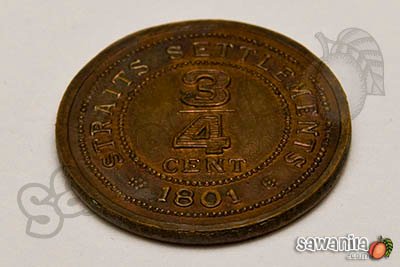 This is the most valuable coins.. an 1801 Queen Victoria Straits Settlements three quarter cent coin. The most yang paling I sayang.. and the age is 200++ years old already……There is something weird with this coin. The info what I've read from the history book stated that the Straits Settlements was formed in the year 1826… but the coin stated there 1801…. so I really need a Pakar Sejarah to study on this…. anybody…??? Please raised up your hand….
---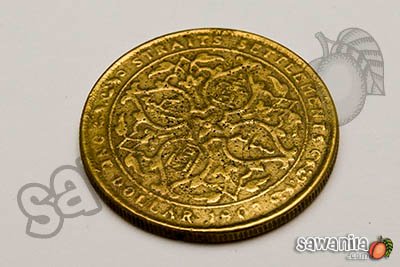 This another peace of 1903 King Edward VII 1 Dollar Straits Settlements coin…. I don't know what 1 dollar value those days compared to recent day….I don't know how much the value now….
This is 1920 King George V Straits Settlements 1 cent coin… Still in good shape…. this one I need Mr. Brasso to shine it up again….
This one is 1932 King George V Half Cent Straits Settlements coin… it also need Mr. Brasso to shine it up…
This one is 1932 King George V 1/4 Cent Straits Settlements coin… I wonder what can we buy those days with 1/4 cent???
Yang ni plak… 1943 King George VI 1 Cent Straits Settlements coin also…
This is real karatss…. a 1949 King George VI 10 Cents coin… yang ni dah ada nama MALAYA…..
All of these coins are well kept and I've a lot more…. most of them are my collections since I got them from my father 25 years ago…
Other than those coins… I like to collect foreign notes… those are my collections.. some of the notes are not produced anymore and will be collectors items in the near future….
Lastly,… look at the RM100 notes…. hehhehehehehe… that was the RM100 notes yang lama… Masa tu I decided to keep the full set.. but can't manage to find RM20 notes and RM50 notes…. I wanted to keep RM1000 notes.. tapi takde duit plak masa tu….
Other than that.. the old school RM1 note…. and a few with different Central Bank Gabenor signature….