Hi Folks!…. me again. Just to fulfilled a request from Hamba Allah that ask me to share what need to be done with the new Unifi TRG212M Wifi Router.
As I mentioned earlier, by default, the wireless router was configured with default settings and most of the security settings was not configured and not secured. Those unconfigured Unifi wifi router will be a wonderful place for people like me to make it as a 'playground' hotspots. heheheh!!!!!
So, let me share a little bit on how to make your Unifi  TRG212M wifi router secure and to make it harder for those "unwanted guest".
BEFORE I PROCEED, DO THIS AT YOUR OWN RISK OK!!!! DON'T BLAME ME IF THERE IS ANY FAILURE HAPPENED TO YOU!!!!!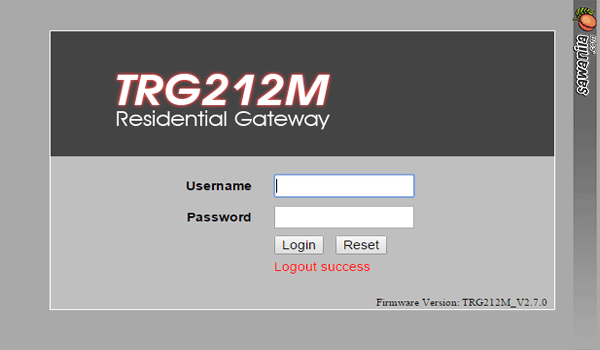 By using your browser, go to http://192.168.0.1 (by default) to the router administration page. Key-in the Username as admin and just leave it blank for the password. In other words, there is no password needed to login into the administration page.
1. Change the 'admin' password
By default the wifi router comes with admin id and no password configured… so.. sendiri mau ingat la when your wifi router without admin password. You can configure it at Management tab >> User Management  then click Edit button.
2. Change the SSID Name & Wifi Security Preshared Key
by default the SSID name is <your-unifi-id>@unifi and Preshared key is only numeric, so people knews that it is a default setting by Unifi and can play around with it. You can change the SSID name and the preshared key at Wireless tab >> SSID Configuration and click Edit Button. Key-in your desire SSID name as shown above.
Note: make sure the Authentication mode is WPA2-PSK/WPA2-PSK and key in yourPreshared Key with a strong alphanumeric key. *By changing this Wifi Security Key – all your wifi clients (PC, Notebook, Ipad, PDA…) need to reconnect and use the new WPA/WPA2 key.
3. Enable Anti Attack Mode
In some cases, this feature are already enabled but as a precaution and confirm the Anti Attack Mode is activated you can go to Advance tab >> Anti Attack. Just enable by tick all the boxesexcept Enable Attack Log.
4. Change Wireless Bandwidth Frequency to 20MHz
By default, it was configured with 20/40Mhz. This what I've discovered. If the bandwidth frequency is 20/40Mhz, the wifi signal is weak and the distance shorter compared if you set the bandwidth to 20Mhz only. And one more thing, some of the wifi devices such as Apple devices (Ipad, Imac, Ipod.. bla bla bla) are more stable running with 20Mhz only. You can do this at Wireless tab >>Basic.
bubuuuyyyeeeee