Tahniah Ezani… tu je yang mampu I ucapkan. Masa jumpa dia semalam. Senyum je dia. Oh ye semalam I pergi ke Majlis Santapan Penamat kat Red Avenue . Konvoi dengan Wawa n Mimie. Nanti I citer bebanyak ok. Now let me post gambar Ezani yang di ambil semalam.
Susah betul nak amik gambar dia sebab kena berebut dengan press lain. Dah lah I pakai camera cokia yang kecil je. Dan tahniah juga kepada Wahidan sebab berjaya ke final. Peramah jugak dia. Masa nak amik gambar dia… dia kata jap lagi la ye, you all makan dulu.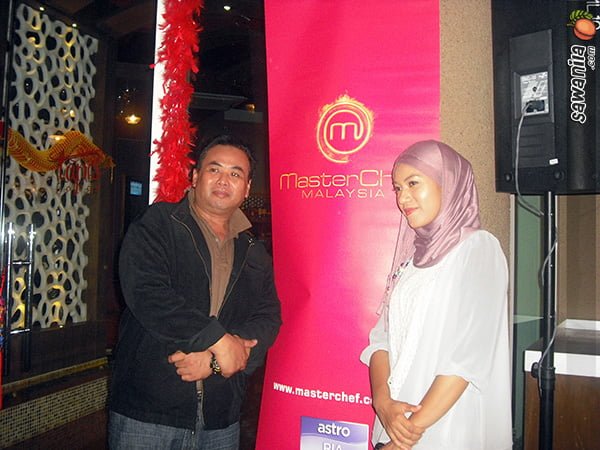 Tahniah both of you.
Selain mereka berdua ni, I ada jugak amik gambar dgn orang lain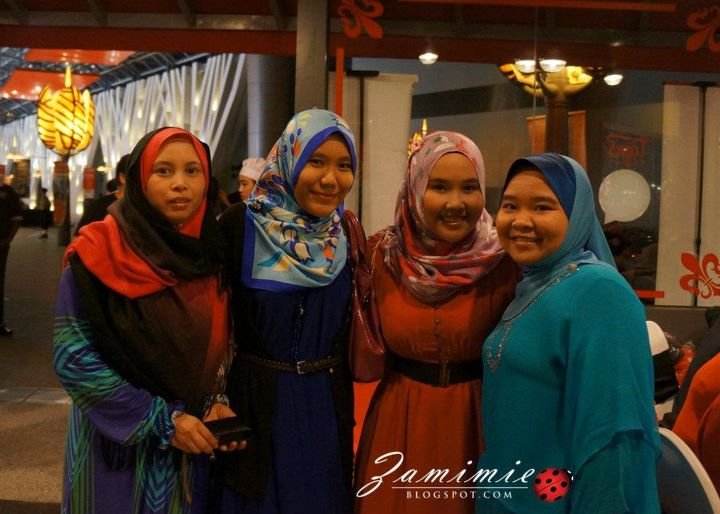 First jumpa Deena, sebab dia duduk tepi entrance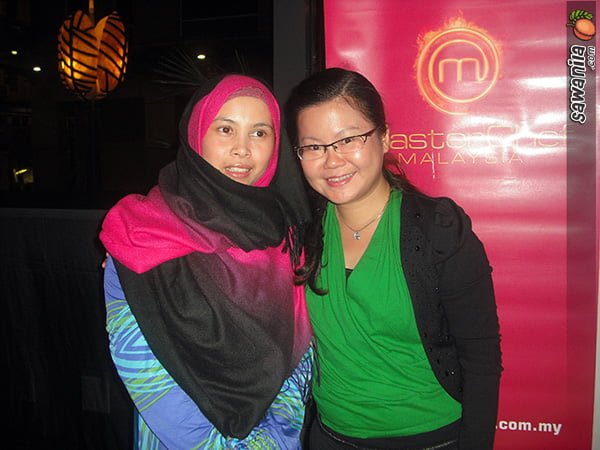 Amitha yang sangat peramah. Siap kasi tips kalau nak masuk Masterchef nanti. taklah kot. Sebab kalau nak masuk kena berkurung and takleh jumpa family for months. Tak sanggup I..you :(. Dia memang peramah siap nak balik pun boleh lepak salam-salam and peluk-peluk. Wawa la kelakar, siap tak nak balik kalau tak amik gambar dgn Amitha. Die hard fan you.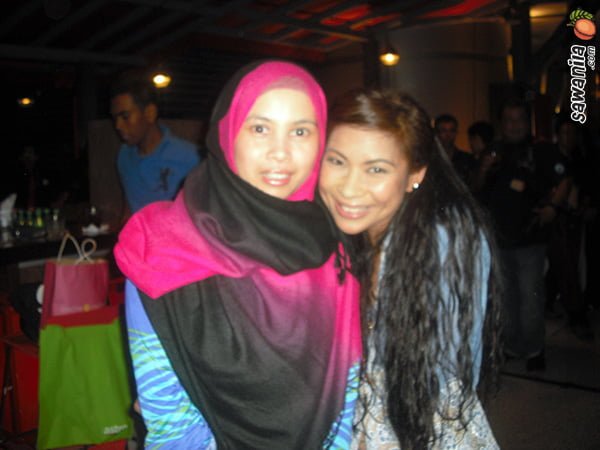 Pastu bergambar dengan Ary. Mak aiih kecik betul minah ni. And she is so sweet and friendly.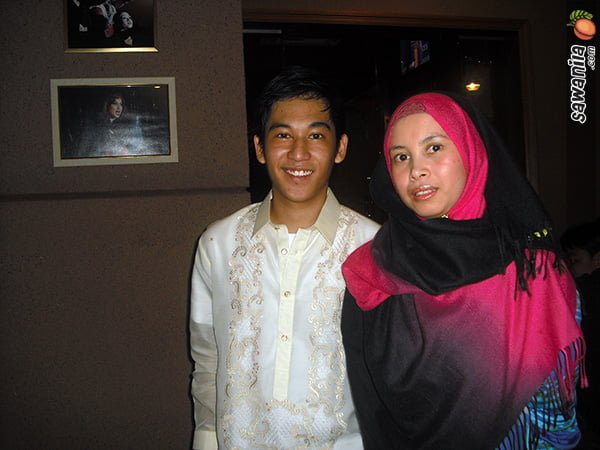 Ni Zamir. Macam tak caya umur dia 19 kan. nampak begitu matang. Dia boleh offer IC dia kalau tak caya. So tanya dia apa plan dia nanti, dia kata dia akan tukar course amik course masak-masak plak.
Ini Danial.. ni pun sama nampak matured la bebudak ni. Now dia bekerja dgn Chef Zubir kat Laman Grill.Dia jemput kiterang makan kat sana. Chef Zubir siap kasi kad lagi. Nak suruh makan le teww. Insya' Allah I'll be there with Kheirul.
Bergambar reramai then top 2 chef. Susah tau nak bergambar dengan dorang kena beratur. Oh ye gambar dengan Ana Dahlia pun ada tau
Dekat dah nak balik , nampak Emelda…
to peminat  Emelda… Emelda pun sangat peramah. I suka rantai dia tuh. Dia buat sendiri. Tapi kipas bukan buat sendiri ok..
More photos nanti I letak sebab some of photos kat camera Mimie and Erna,  More picture later ye , ada bergambar dgn Chef Ridz,Chef Zubir, Chef Joe yang hot sbb ramai pempuan nak amik gambar dengan dia dan some other peserta Masterchef.
Now..nak kemas rumah, nak masak and nak amik anak-anak.
Note: Thank you Mimie fr the pics