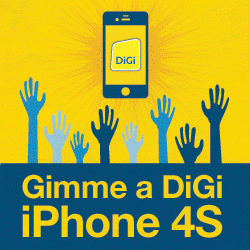 Salam all,
Everybody dok kecoh-kecoh about the awesome Apple Iphone 4S that was launched recently and the best part is there are so many nuts willing to queue for long hours just to grab this cool gadget. What is so special about that phone? If you ask me, I can say is AweSoMe!! and with added the cool Siri feature, it is even magnificent extravagant gorgeous superb glorious AweSoMe!!!!.
BUT WAIT… if you don't choose the right plan…. it is just a waste of your money and will make you pokai by mid of the month easily. So.. which plan to choose..???
Just look at  the Yellowman only, with Digi you can get the cool Iphone 4S starting from RM2090 and the cool Iphone 4S is yours.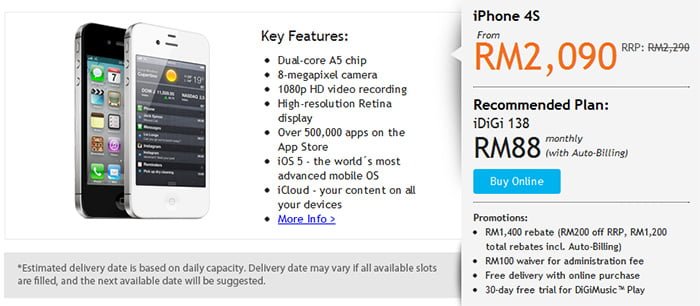 But not only that… Digi also offer 3 fantastic plan to choose from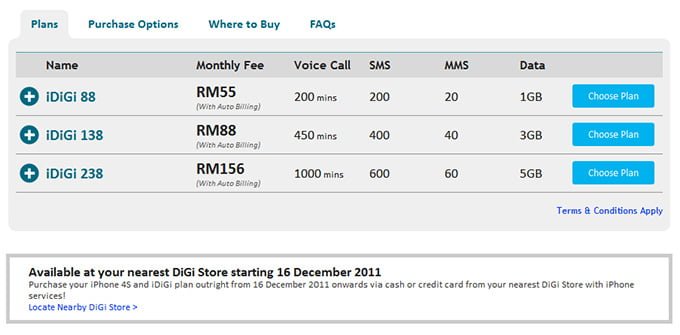 So, why are you waiting for? go and grab your Iphone 4S with DiGi iPhone 4SURE MOST AFFORDABLE plan now before it is too late…….