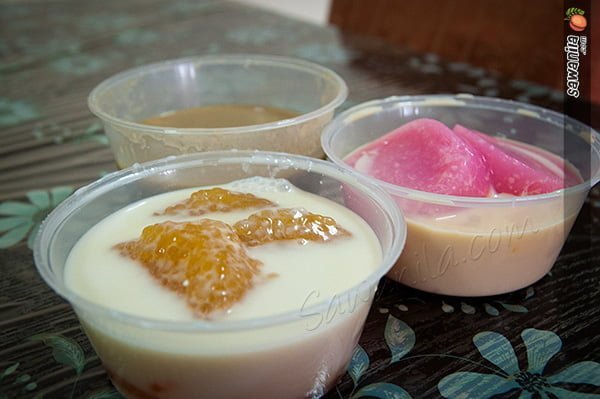 Alhamdulillah… selamat Ramadhan semalam. Makanan yang di masak ngam-ngam sampai sahur. OK semalam berbuka I masak simple je. Daging masak kicap, soup fishball dan sayur goreng. Kuih plak beli je.Kheirul beli bubur kacang dan puding sagu. Semua habis. Selain dari bubur, Ada tembikai. habis dorang makan semalam. Air plak buat nescafe je while kids air kosong.
Ni rupa sayur goreng. Goreng dengan oyster sauce and daging. Goreng sambil dukung Rayyan sebab dia nak tengok. Dia memang kepoci sikit. MEsti nak tengok orang masak then nak rasa gak. Dapat calit kat tangan pastu dia rasalah. Kalau tak nanti dia  dok oekik nak nak nak NAKKKKKKKKKKKKKKK.
Soup fishball ni plak untuk bebudak. Dorang suka soup.Memang sekali hidang habis dah soup ni. Rayyan pun suka. Dia makan 2 biji tapi kena potong kecik-keciklah sebab kang nanti tercekik .
Daging kicap. buat sempoi je tapi mesti ada kentang sebab semua suka. Selalu I masak daging kicap I tumis bawang putih merah, cili and halia dengan 3 serangkai tuh, tapi semalam I buat sempoi je sebab tak letak cili giling. Takit bebudak pedas tak nak makan plak. Resepi untuk daging ni ada kat sini. Boleh tekan sini.
FYI, Ashraff and Afriena puasa separuh hari je. Pukul 12 Ashraff dah dok komplen lapar-lapar then nangis senyap-senyap. Tanya kenapa? Lapar. So I kasi je dia makan roti pastu suruh minum air. Before off to Chinese school, I suruh lagi dia minum air bebanyak sebab memang takkan kasi dia bawak bekala macam biasa. Balik sekolah tetiba mengaku puasa plak. Siap citer kawan melayu dia tak puasa and boleh dia temankan kawan dia pi makan kat kantin??
Afriena plak pukul 3 dah terjelepuk kat sofa. Suara pun slow je. Tak tahan kot. Tanya lapar ke? senyap. Nak makan? senyap Nak bubur nasi? angguk. Dia makan jelah bubur nasik Rayyan tuh. Pastu makan choc chip yang dari tadi tanya Rayyan nak tak nak tak.
Rayyan plak, dari pagi sampai petang tak nak makan sikecik ni. Sarapan cuma 5 ketul koko crunch, lunch tak nak bubur jest sekeping choc chip. Petang pukul 6 baru mintak nak makan fish ball soup. Time orang bukak dia lagi bersungguh nak makan. Agaknya dia puasa gak kot, maybe dia tengok mama dia tak makan so dia tak makan.