Rupa-rupanya ada lagi cerita pasal Bangkok yang habis. Pasal Airport kat Bangkok. Airport dia biasa-biaa je tapi layanan untuk pasenger yang berkeluarga memang best. Semua benda dapat priority. Senang. Something about the airport we should know :
Halal Food.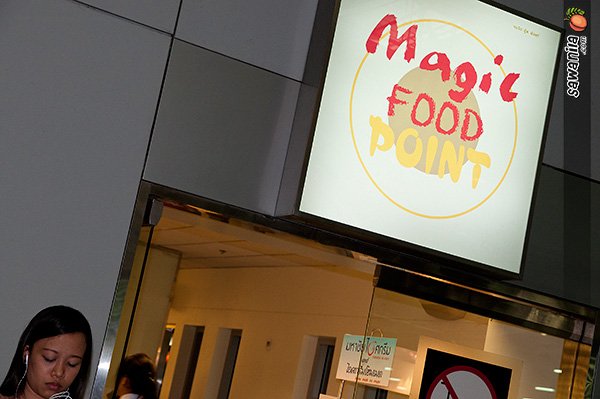 Kalau nak makanan halal bolehlah ke tingkat 1 deng=kat dengan gate 8. Ada satu foodcourt nama magic food. Kat situ ada dua stall jual makanan halal. Satu tempat jual nasi campur, satu lagi jual Roti Naan.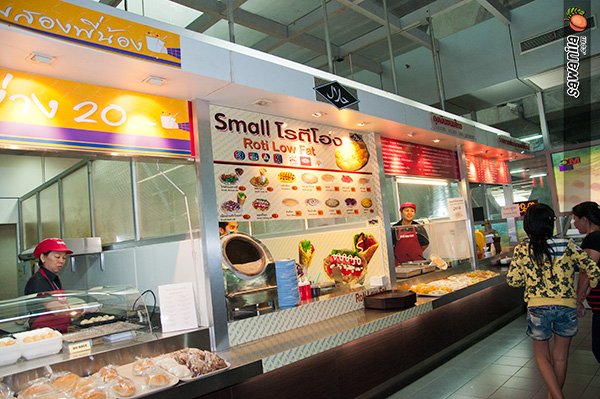 Yang ni tempat yang jual Roti tuh. Roti dia not bad la. Boleh dimakan.
Selain dari tu, kat bawah ada jugak jual Pulut Mangga. Kat kawasan jual dessert.
Satu lagi tempat makanan halal ialah kat dalam boarding area. Antara gate E and F. Nanti akan jumpa lagi satu tempat makanan halal. Namanya Canadian Pizza.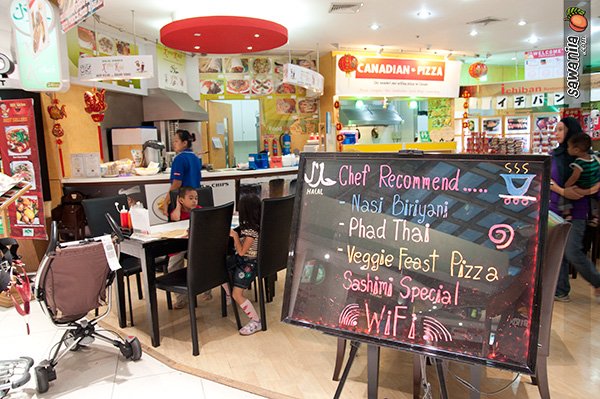 Nilah Canadian Pizza. tapi bukan jual pizza je. Ada jual tomyam, pastu Japanese food ,western food dan macam-macam lagi.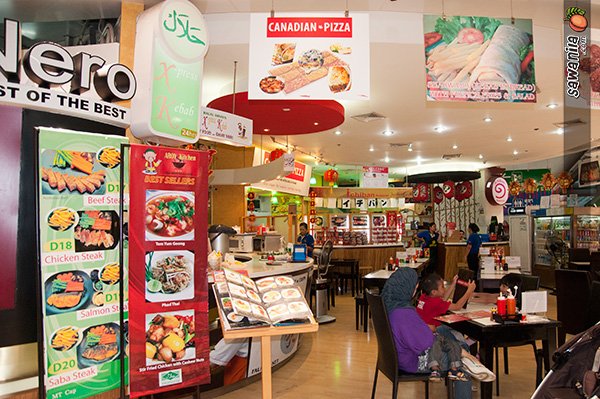 Suasana kedai dia. FYI, Rayyan tengah minum susu tuh.
Nilah pizza dia. Actually ni makan sebab bebudaklah lapar sangat. dorang tak nak makanm sangat kat bawah sebab nasik kan
Takdelah mahal sangat makan pun
Selain daripada tuh, ada gak surau kat sini. Kat level 3. Surau dia memang teramat bersih. MAsuk je memang bersihnya surau. Kalau nak compare dgn LCCT la. Kat LCCT tu rasa macam daif sangat. takde orang nak maintain ke. at least tolonglah mopkan lantai ke, letak karpet sesikit ke. Dah lah berbau. Surau kat KLIA ok sikit tapi yang kat Bangkok ni memang bersih. Ramai jugak yang pergi sembahyang . Masa tu most of them are airport staff la kot.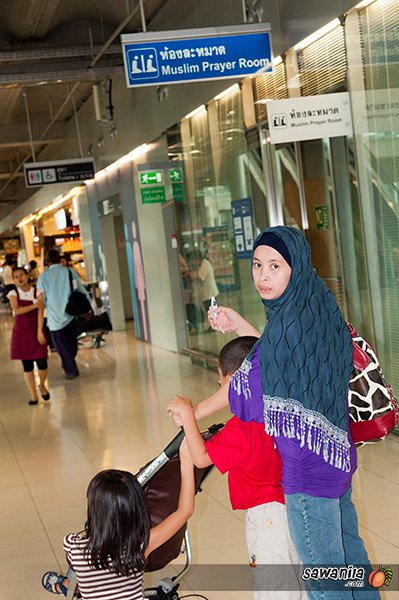 Ok la tu je nak share. ANW for those yang tinggal posa last year dah habis ganti ke?