Last Thursday kiterang pergi ke IOI Mall, tujuannya nak tukar duit untuk cuti-cuti Siam. Sambil-sambil tu nak potong rambut Afriena. Dah lah dah pukul 9, ada lagi ke Salon nak amik orang. Jalan-jalan finally jumpa. Suruh potong, cuci and blowdry.
Hah kau, kalau mama dia. Mama dia pun dah lama tak bersalon-salon. Kalau zaman jahiliah dulu (zaman tak bertudung),. Every month or every hari tension I pergi cuci rambut.heheheh
Potong
Cuci
Blow dry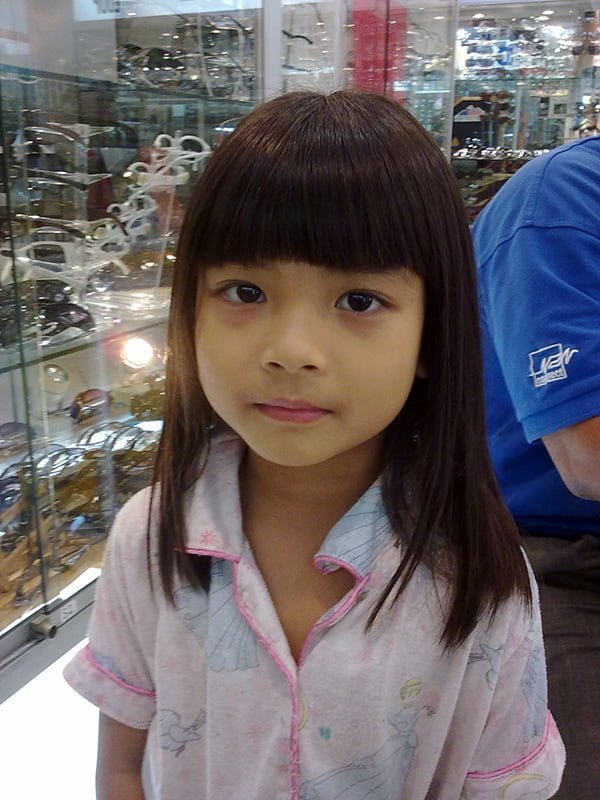 hasilnya
For that service cost us at RM30. Mahalkan. Tapi sebab rambutnya panjang. Kalau kat biasa kat Mines maybe murah sikit. I ngat nak mensalonkan diri gak, tapi tempat dia open sangatlah. Anyone knows mana nak potong rambut yang tempat dia tertutup ? Macam kena buat bisnes bukak Salon untuk Muslimah lah.
Tahukah anda, I pernah kerja kat Salon for a day? Tapi esoknya I benti sebab …… and I was ever plan untuk bukak Salon sendiri. almost tapi tak jadi maybe ada hikmah dia kot. This time kalau tetiba terbukak Salon, I nak bukak stail muslimah. No male stylist to serve female customer and sebaliknya.
Note: Nasib baik sorang je anak pempuan kan…