Last Saturday after my monthly check up, bergegas plak balik rumah amik Abu for check up. Ingatkan ada ketumbuhan rupanya bulu dia kusut. Salah kiterang gak jarang berus bulu dia.
Ha nilah kad dia….siap tulis nama lagi – ABU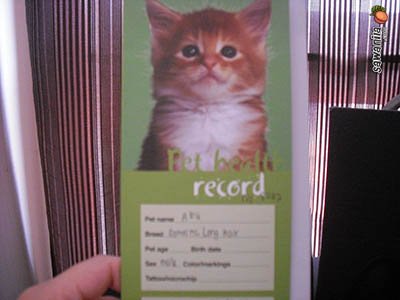 Ni masa baru sampai dok usha kucing betina kat situ…
One of the kucing betina… ada 3 ekor kucing doctor kat situ.. semua dok usha ABU
Abu apalagi dok malu-malu kucinglah. Semua kucing betina kat situ nak menempekje ngan Abu. Abu dok atas kerusi kucing tu pi bawah kerusi. Abu masuk bilik jumpa doktor dorang tunggu depan pintu.. paling best Abu dah masuk keter, kecing betina kat situ boleh pergi depan pintu…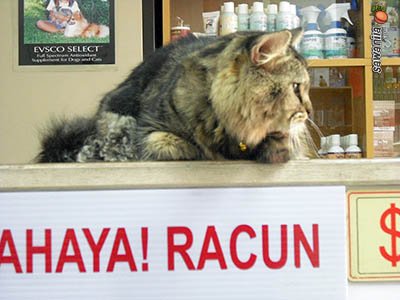 Ha ni masa ni dok nak buang ketumbuhan tuh… hihi doktor cakap, you kena berus bulu dia hari-hari tau.. apa everyday, seminggu sekali tak boleh ker???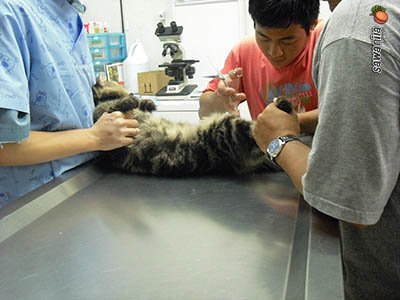 Ni plak dok cuci telinga Abu sbb byk bijih. bak kat doktor, satu abd takde cuci telinga… ha ni Kheirul kena buat kalau I buat alamtnye muntah ku masuk kedalam telinga Abu. Alhamdulillah Abu takde cacing. TEngokleh baper byk taik telinga dia…
Lepas checkup, apa lagi kena makan ubang cacing and kena inject vaksin… next appointment is 10-10-10 plak.Sempatlah gak shopping bekas mkn baru and botol baru utk Abu since next Month Abu kena tinggal kat rumah since tuan dia nak terbang somewhere mana boleh bawak kucing. lagipun Abu takde passport..