Emm.. it is almost a week with no new posting here… biasalakan.. cuti kejap.. lagi pon it a school holiday so.. apa lagi.. balik kampong la…
Last week Thurdays (05/06/09), we start our day early in the morning. We went out from our home at 3:00am towards Restoran Jejantas Sg Buloh sebab nak konvoi sekali dengan Yatie's sister + brother.
Kali ni we all balik KB nak ikut jalan Simpang Pulai – Cameron Highlands plak.. biasanya.. kita orang balik ikut Kuala Lipis.. tapi kali ni nak tukar angin skit.. lagi pon Yatie ada nak beli barang-barang skit kat Cameron Highlands.
We all drove tak ler laju mana… dalam kul 7am.. dah reach CH…. lepas solat Subuh…. kita orang breakfast kat Brinchang… cuaca hari tu redup skit.. memang syok…
Semasa kat CH tu.. apa lagi… tak sah kalau tak singgah beli sayur-sayuran segar… we all singgah kat EE Feng Gu Honey Bee Farm….
Kat situ macam-macam barang ada jual… dari survinior, teh, coklat, dan sudah semestinya madu ada dijual…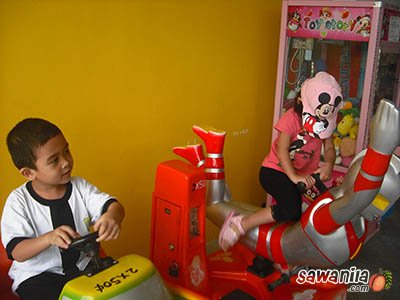 biasalah.. Ashraff dan Afriena tu.. sempat main Ultraman kejap la….
Kat sebelah kedai tu.. ada sederetan gerai Malaysia Boleh… kat situ lagi macam-macam ada… sayur segar dari ladang yang segar ada dijual…
Tengok ler sendiri… buah-buahan segar… strawberi yang memang tak ingat manis punye… murah plak tu….
tengok tu.. strawberi… memang murah… manis tak ingat punye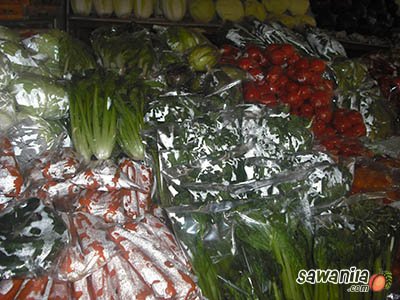 Tengok ler sendiri.. sayur-sayuran segar… tu… raser cam nak amik semua aja… murah plak tu.. harga memang boleh runding punye…
kalu nak tahu.. ni kali kedua repeat beli sayur + strawberi… first round tu kata tak cukop.. pas tu repeat balik pi beli lagi….
Then lepas beli sayur tu.. kitaorang pon continue our jurney balik kampung………