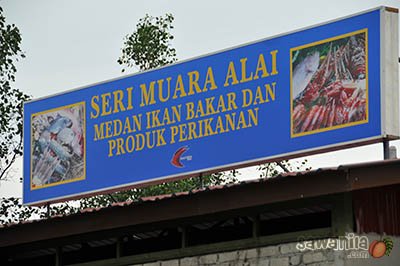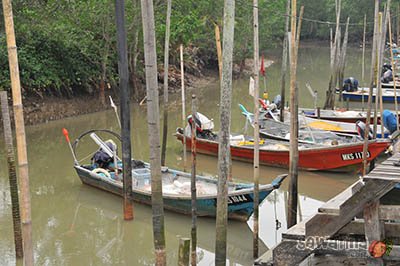 Seperti yang dijanjikan, food review kat Seri Muara Alai………….
Udang masak butter- ni pesen kat sana kot, very light taste tapi the freshness of the shrimp memang syiok.Udang tu memang manis rasa dia..besar-besar plak tuh…
ni plak mussell aka kupang. Ni kupang masak cili, sedap. kupang tu rasa manis giler..beza dengan kupang yg ada kat KL. actually kalau you nak beli yang fresh ada jual kat tepi jalan nearby Pantai Puteri.
ni must try…Scallop goreng kunyit. Ashraff boleh makan dalam 15 ketul. Carefull kalau nak makan sbb shell dia tajam. so kena pakai sudu. rasa dia tersangat la manis.. superb la.
Ikan siakap bakar – ikan ni dia bakar kosong je…but since ikan ni really fresh… rasa dia mmg manis pekena la cicah ngan sambal kicap
kangkung goreng belacan- rasa dia biasa je maybe sbb dah enjoy dengan seafood kan..
Ketam sweet sour – sweet sour sauce dia tak berapa umphh tapi sbb ketam ni fresh.. halalkan je… ketam ni fresh giler…
Nasi lemak dia mmg akan di sajikan… but if you like to have normal rice blh request. nasi lemak dia best…sempoi
and finally, jangan lupa order otak-otak dia… sedap. the best otak-otak I ever eat .
selain makanan kat atas… we all jugak dihidangkan dengan Coconut Jelly.
Total we spent kat sana was RM135 inc drinks. So any of you yang nak makan seafood, bolehlah pergi sana. try la S.E.D.A.P
Dan secara ringkasnya… inilah carta SawaScore dari kami:
Kheirul added:
For those yang nak tahu location Medan Ikan Bakar Alai Melaka tu.. ni dia map dia.. terima kasih kepada En. Google… pssstt.. walaupon aku tak suka En.Google.. tapi still pakai dia punye service.. muakakakkaka <- gelak sakan…
Sesapa nak pi or booking : 012-2725310 (Lemax)