BUlan-bulan puasa tengah hari sangatlah free, bosan jugak takde buat apa-apa.. jadi masa terluang tu, I beleklah gambar-gambar lama kat dalam PC ni. Tengok gambar Ashraff dan Afriena zaman kecik, gambar travel, gambar Rayyan masa baby. Bila tengok gambar-gambar ni, terbit lah idea nak buat photo book. Selalu ambil gambar then kita pergi kedai cuci je gambar, tapi yang ni nak buat photobook. Bolehlah lah compile gambar letak dalam satu buku, kiranya buatlah satu cerita. So I macam biasalah surf dalam internet kot kot ada service macam tu kan. Selalu US based website ada buat service ni tapi mahal sebab nak kena consider kat shipping rate. Mahal lah sangat shipping rate dia. Lagi mahal dari service.  So, bila surf , finally jumpalah FotoZZoom
mmm menarik jugak pakej dalam ni. Pulak tu senang je cara nak order phto book. Sekarang ni semua main online, lepas knock knock orang hantar depan rumah. sempoi…. So mari , I tunjukkkan caara nak buat photobook dengan FotoZZoom dengan cara yang sangat senang.
1. PILIH REKAAN PHOTO BOOK YANG BERKENAN DIHATI
pening kepala jugak lah nak pilih rekaan dia,sebab adalah 99+ rekaan  dalam tu. Hai berpinar mata tengok. Semua catik dan setia rekaan  sangat unik. Macam I, I pilih  " Together Sweet Home" Nampak cute je dan sesuai untuk yang bertemakan famili.
2. PILIH JENIS DAN SAIZ PHOTO BOOK
Bila dahberkenaan dengan rekaan tu, preview untuk tengok dengan lebih dekat. Bila dah berkenan, pilih book type and size lepas tu tekan "Choose This Photo Book". Actually ada macam-macam size dalam tu. Hish macam terasa nak buat untuk gambar kahwin plak. Kena tanya fotozzoom ni, dia buat tak untuk gambar yang zaman guna negatif filem tu.
3. NYATAKAN CERITA BERKENAAN GAMBAR
senang je ni. Tick je mana yang berkenaan macam gambar kat bawah ni..
4. TAJUK DAN COVER PHOTO
haaaa… siap boleh buat tajuk lagi. Boleh lah nak add gambar untuk cover photo book tu..
5. MAKLUMAT PERIBADI DAN BAYARAN
biasalah .. bila dah buat online order tu kenalah isi maklumat ni. So sapa ada voucher ke, boleh lah diisi
6. PERIKSA RINGKASAN PESANAN
bila dah isi semua maklumat, nanti akan dapat ringkasan pesanan beserta harga.
*IMPORTANT* The summary price does not include GST 6% & shipping charges (if any)
7. UPLOAD GAMBAR-GAMBAR
Ha apa lagi,  upload lah gambar..
I upload gambar dari tahun 2007 sampai 2014. Alahai comel-comel bebudak masa tu.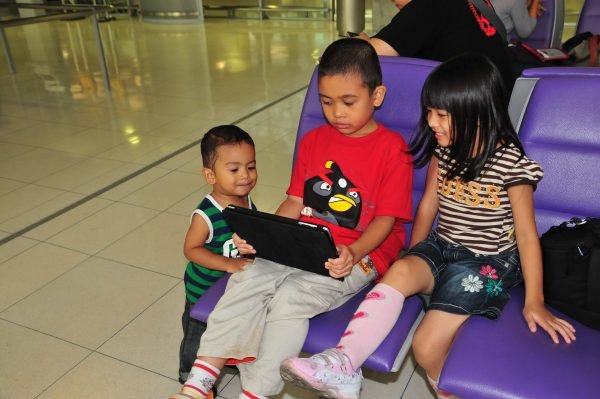 tengoklah gambar dorang ni… comel jer…. Sayang kalau tak buat photobook.  Nanti boleh tunjuk kat dorang bila besar. Oh ya, sementara I dok taip ni, I baru je siap submit order, siap bayar dah. Sekarang cuma tunggu email dari Foto ZZoom untuk I review photo book yang I order before printing. nanti boleh lah tambah apa-apa yang patut. Ohh tak sabar nye nak tengok photo book tu, Nanti I share ye gambar photo book…