Finally…. Photo book dah sampai. Cantik kan?
Tak sampai dua minggu , dah siap dan sampai depan rumah je.  FYI, 3 hari selepas buat photobook secara online, FotoZZoom akan hantar email untuk preview photo album kejap je. Senang je pun. Kalau you all order, bila dah ready for review, you all boleh je amend apa-apa… nak ubah gambar letak muka surat mana, nak buat cover photo untuk photo book pun boleh. Senang je. Once dah amend, terus click yes then FotoZZoom akan akan hantar email lagi sekali untuk confirmation. Dia suruh kita confirm  gambar yang kita amend tu ok ke tak. Kalau ok, click je kat Print order.  Oh ya.. order preview cuma available selama 48 jam je, Kalau takde apa-apa perubahan …kira confirm lah tu, so dia akan print photo album dan terus deliver kat kita. Senang je, tak payah nak pi kedai. Kalau nak buat kat tempat lain… I know mahal. Sebab pernah buat . Kos print pun dah RM200 lebih, tapi kat FotoZZoom ni berbaloi. Cepat, mudah dan berbaloi.
Let see our family's photo book. Yang ni cuma RM163 termasuk GST ok dan shipping fee is FREE. Mana nak cari benda FREE sekarang oi… Dan yang lebih menarik sekarang ni ada promotions.
Check this out…. To know more, click the picture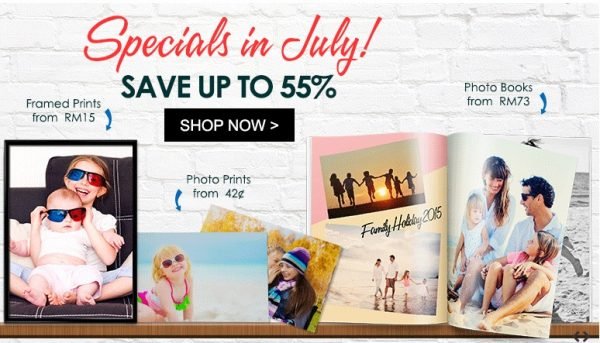 Photo Books, Photo Prints dan Framed Prints. Menarik…
OK ni Photo Book kiterang.. Cover dia yang simple but lovely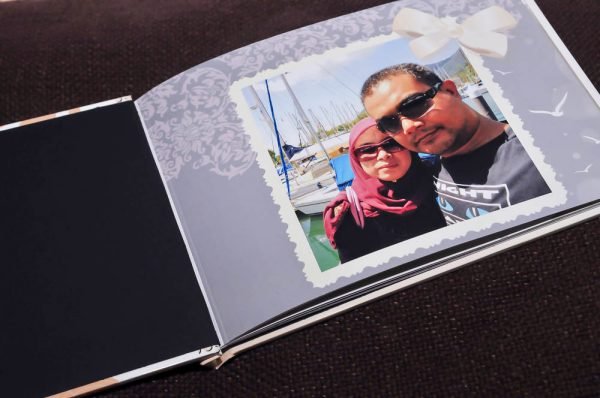 Gambar lama ni, tahun 2008 punya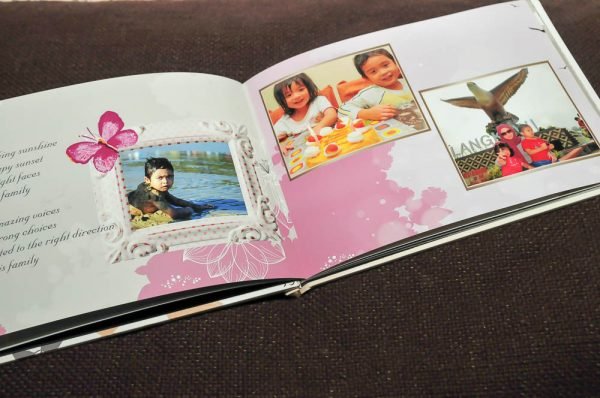 Gambar 2008 jugak… ni kira compilation lah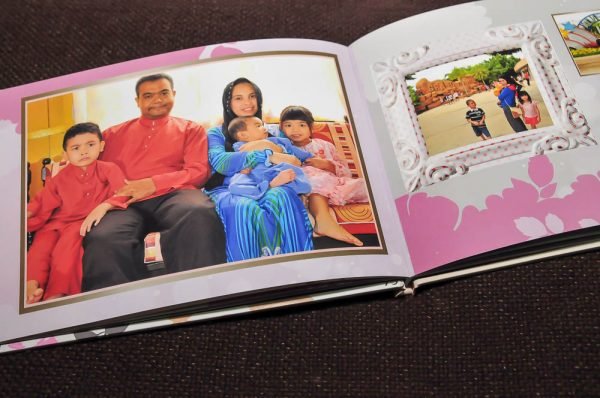 Ni gambar 2010 dan 2011
Banyak lagi ada few more muka surat…tapi takkan nak show semua kan…. puas hati lah lawa kan? Ha you all nanti gambar raya tahun ni boleh buat macam ni, atau gambar kahwin ke, gambar baby baru ke kot kot nak buat milestone dari masa pregnant sampai bersalin…Gambar travel. I suka macam ni instead of digital picture .
Priceless moment…