Lately, Rayyan dah menunjukkan simptom-simptom nak tidur atas katil sendiri. Asal boring je dia masuk bilik abang n kakak dia. Masuk bilik test katil Abang dia.Bukan takat test je, siap baring, on kipas, tolong sepahkan sekali, pinjam bantal busuk pastu panggil mama dia sebab nak suruh mama dia tengok apa yang dia buat.
atas katil Ashraff, habis disepah dia
So kiterang pun decided to survey katil yangsesuai untuk Rayyan. Katil yang sesuai adalah katil yang tak berapa tinggi dan yang pastu boleh muat letak dalam bilik tidur. Masih memikirkan nak baut bilik asing for boys or girl ke tak. Kiterang make a  visit to IKEA. mana lagi nak cari yang murah…. SO on Friday lepas sembahyang Jumaat, pergilah ke IKEA, sampai tu singgah ke Harvey Norman jap sebab nak cari vacuum. Dah berkenan mana yang nak baru ke IKEA. Apa lagi sakanlah Rayyan test katil.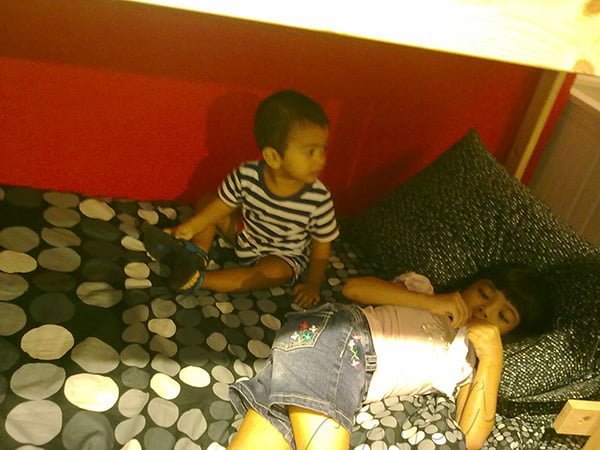 Ni katil 2 tingkat. Yang ni yang kiterang berkenan. murah RM379 rasanya. bolehlah Ashraff tidur kat atas, Rayyan/ Afriena  tidur kat bawah then katil lagi satu Afriena /Rayya yang tidur.
bermulalah semua katil dia panjat. tak nak duduk dalam stroller…sebab nak panjat setiap katil. nasib baik Friday tak ramai orang.
siap baring
siap tarik selimut ok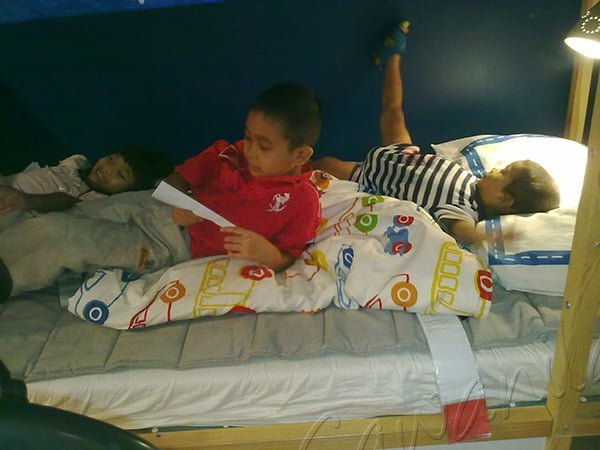 another katil yang berkenan..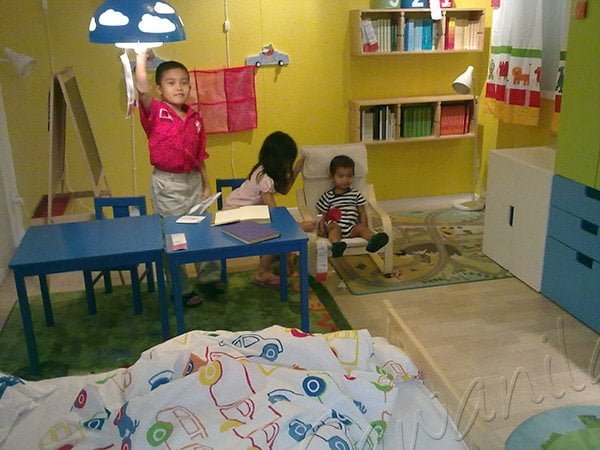 nanti nak buat bilik colourful macam nilah.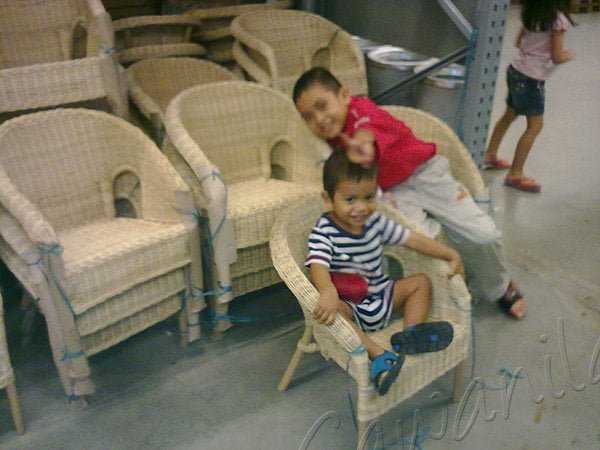 test kerusi plak….
hahaha meraung kejap sebab dia tak nak balik..sbb banyak lagi kerusi dia tak test. Kiterang nak cepat sebab nak pergi beli vacumm .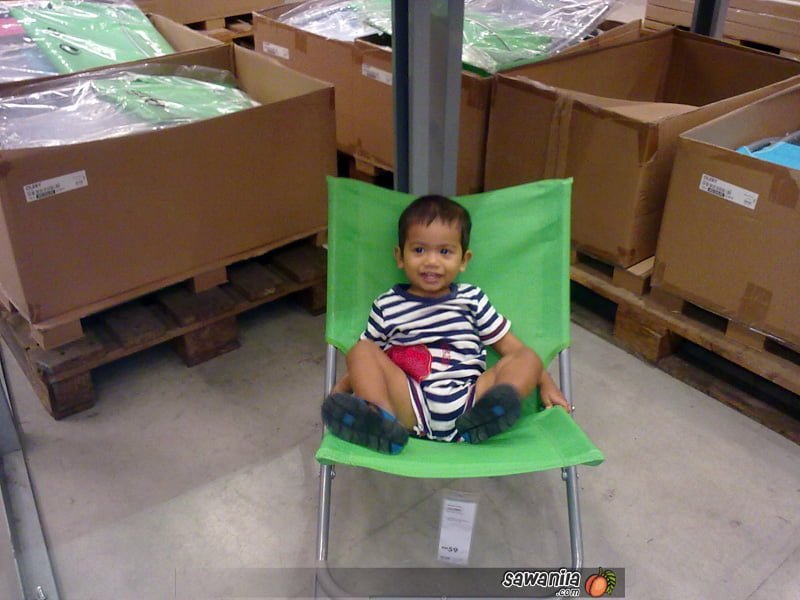 kasi chance ok…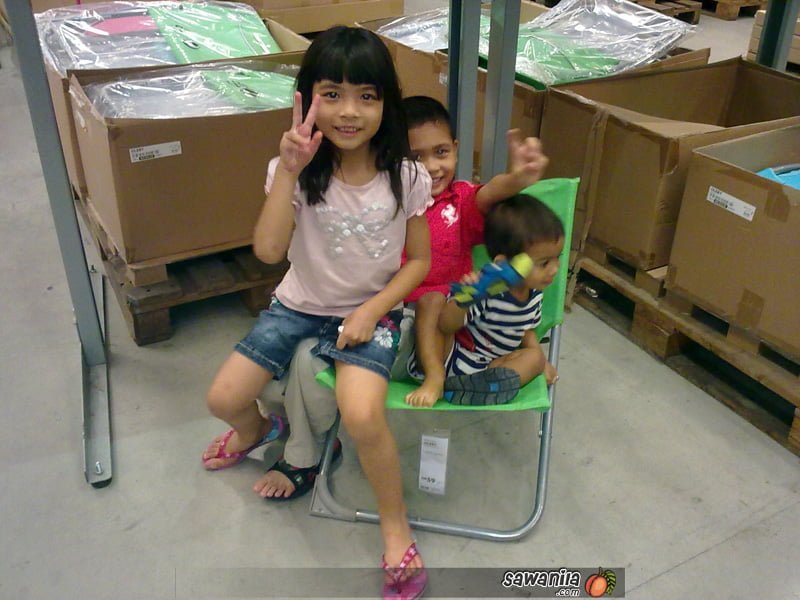 dah dah jom jom ….
Penat tau pergi ke IKEA…. tapi I suka. terapi minda. So dah decideh katil mana yang berkenan . Insya' Allah next year. tunggu dia 2 tahun dulu. Risau gak nak pisah tempat tidur, takut tengah malam tidur dia tersedak ke…  Ashraff n Afriena tidur bilik sendiri masa umur 3-4 tahun. Before that dorang tidur dalam satu bilik , kiterang bentang tilam. MAsa tu ada maid, so tak berani nak kasi anak tidur bilik asing. kang buat dia larikan anak ke (kuat betul imaginasi saya). Bila maid dah benti kerja baru asing bilik.
Tips nak kasi anak tidur bilik sendiri
Hias  bilik tidur supaya nampak lebih menarik – guna cadar yang berwarna warni, dinding warna warni, langsir yang menarik, lampu yang comel.
sistem perudaraan yang baik supaya tak sesak
buat satu sudut membaca dan bermain…