haaa..meh nak sambung citer semalam. Ni pasal hotel plak.Yang ni tak banyak gambar sebab camera kena air. Biasalah bawak kamera tengah hujan.Lepas habis main air, tukar baju sambil dok pujuk Rayyan melalak taknak balik, pastu pujuk dia dengan secawan jagung then terus check in ke bilik. Kiterang amik Family suite. Suite tu ada 2 bilik cukup untuk 4-5 orang dewasa (sebenarnya lebih lagi pun muat, macam untuk 2 family). Ada basic thing dalam tu like hotel lain jugak, 2 bilik air, ruang tamu , meja makan, balkoni. Kesimpulannya bilik hotel itu adalah lebih besar dari rumah saya. Charge for the room ialah RM468 . Harga adalah termasuk entry pass to the water park for 4 person and breakfast for 4. Rayyan tak kira. Kalau nak bilik saja + breakfast ialah RM428.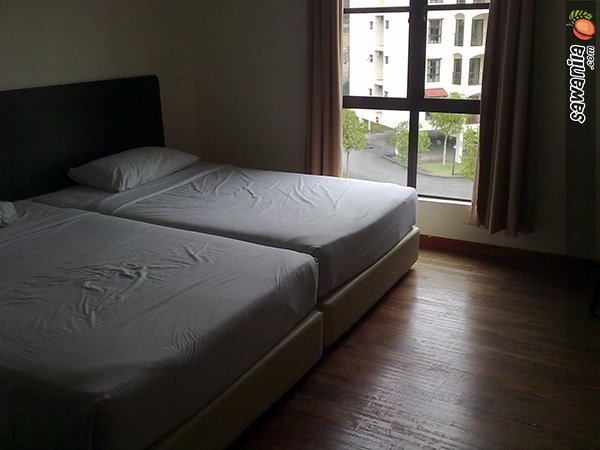 Bilik utama..besarkan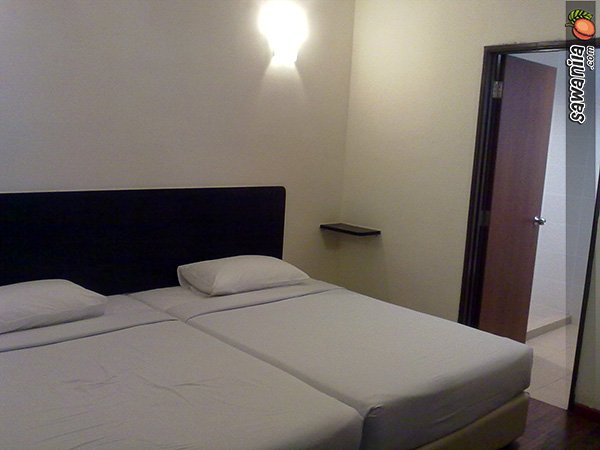 Bilik Ashraff n Afriena
Balkoni… tapi kiterang tutup pintu takut Rayyan panjat. Dia juara panjat sekarang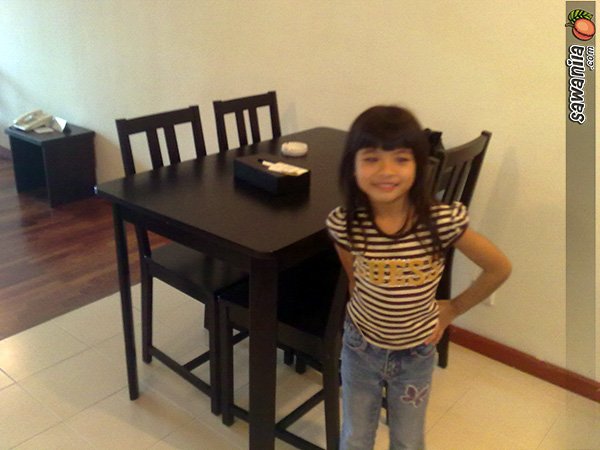 Dining
dapur… I tengah "masak" mamee sebab semua lapar. Nak keluar makan..lagi 1 jam lebih dah nak dinner
toilet….luas tapi yang tak best water pressure dia tak kuat.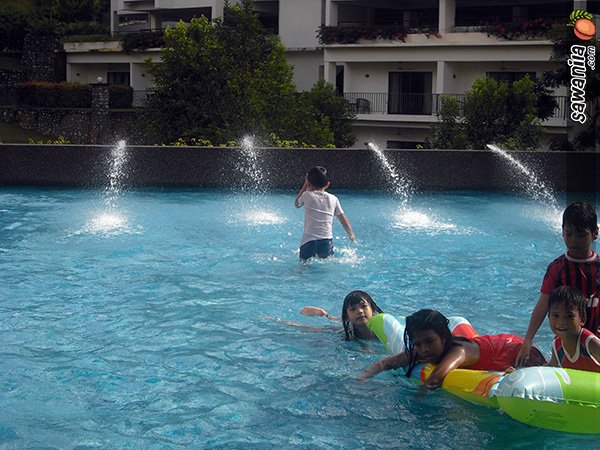 Ni swimming pool dia. Ashraff n Afrienala tak puas main air. esok pagi pergi swimming plak.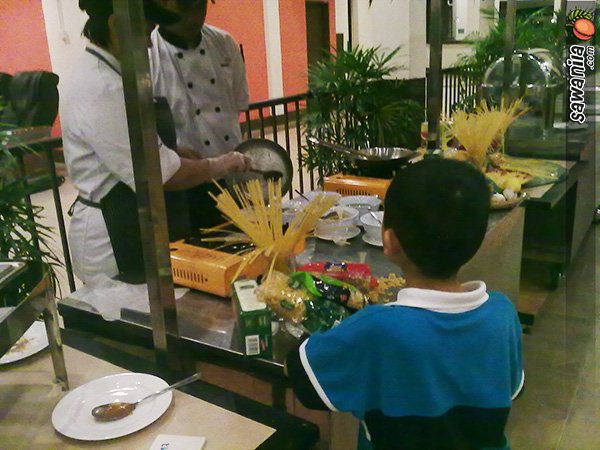 Since kiterang malas dah nak pi cari makan kat luar kiterang dinner kat hotel je. amik buffet. Harga for adult is RM50 and for kids RM28. Food Selection dia memang banyak. Malam tu ada lauk kampung. from rendang, ayam masak padang, hati masak kerisik, udang rempah dan banyak lagi.. memang semua sedap. Ada ikan bakar corner, pasta corner, mee corner , bread corner dan paling best dessert corner.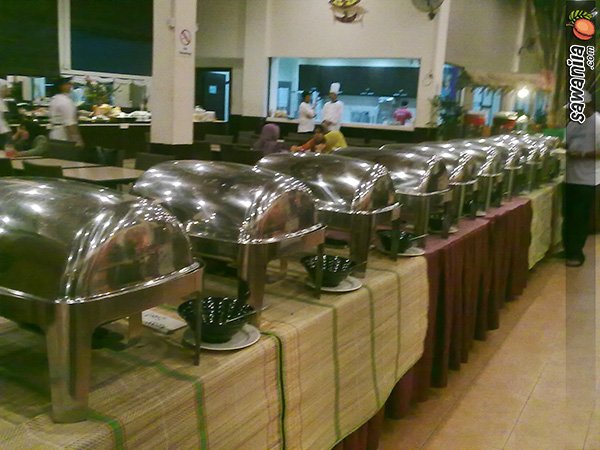 Semua makanan kampung. Emang puas hati makan esp bila tengok Ashraff n Afriena makan berulang. Rayyan pulak  suka sangat dengan ikan dori pastu dia ngap ngap nugget 3 ketul.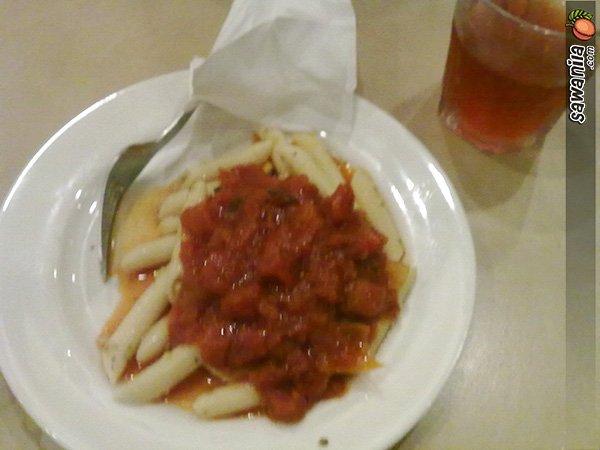 Favourite Ashraff n Afriena. Not bad rasa dia.Lepas dinner dorang ada activity, ada acrobatic. Suka la sangat bebudak melayan. Rayyan siap pusing pusing kepala sebab  excited tengok budak melompat lompat.
One of the acrobatic team ni ada yang berumur 7 tahun, macam nak terbang budak tu I tengok. Kat hotel tu ada mini amusement park, tapi kiterang takpi sebab dah penat. Pada yang nak karaoke, pun ada.
For their breakfast, pun sedap. Sambal sotong terbaik. We were expecting western breakfast but none.sedikit rasa terkilan. First time hotel hidang traditional food. Rasa dia semua sedap cuma kids complain susu tak sedap. Bila I rasa susu dia dah ditambah ais. Suppose dorang kena chill susu bukan tambah ice so bila makan dengan cereal baru sedap.Lepas breakfast, bawak bebudak pi swimming while me dok dalam bilik kemas baju sambil dibantu oleh Rayyan sebab nak ke Kuantan plak. Short vacation yang best!
ps: jangan lupa cucuk sini gaks ek… http://sawanila.com/v10/2011/11/bukit-gambang-water-park