Mana tak hancuss diet hari senin malam??? makan pizza… Kes nye bermula bila Ashraff jumpa Shakeys flyer kat mana tah. So dia tunjuklah kat kiterang.
Ashraff: Mama look pizza, I want to eat pizza
Papa: You want pizza?
Mama: Pizza lagi ke?? ala camner nak diet..(tapi dalam hati, ok gak ni tak yah masak)
Papa: Ok we eat pizza, papa belanja (tu yang nak dengar tuh).Mama call pizza ok.
Mama :ok boss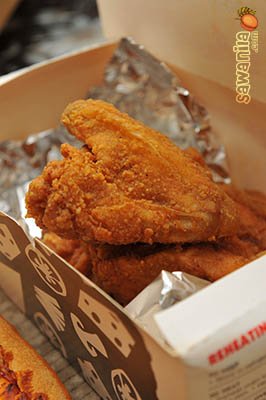 So I call je Shakeys, order 2 large pizza with 1 coleslow and 1 mash potato. tapi bila sampai, kiterang dapat additional ayam 6 ketul and 1 botol C**E (apala, mamat Shakeys I dah cakap I tak nak C**e, I banned semua barang Israel tuh, tapi dia kasi gak ). Tapi Shakeys ni sapa punya ek?
Anyway, memang tak habis pun pizza tuh walaupun kiterang kenduri dgn my SIL, so Kheirul bawak pi opis kenduri kat sana plak….
Walaupun hancuss diet malam tuh tapi, tgh hari semalam diet balik, I just mkn nasi sikit with sup cendawan… kat foodcourt sini tu la lauk paling healthy lain semua oily…and sup cendawan tu dah lebih seminggu i dok makan unless kalau boring, I makan roti dengan yogurt je.