Mr husband craving for mee rebus since after I told him that I got the recipe from my Aunty aka Mak Long who's staying in Singapore.But I am a bit fussy with packed yellow noodle. So he decided (he decided, but I'm the one who did the mess).
It's very easy to make .You may check the recipe here
See below :
The dough is ready,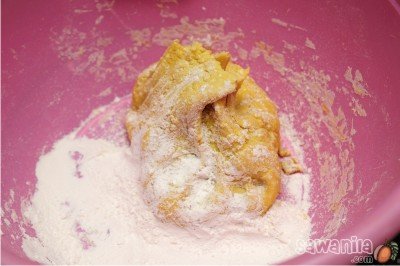 The dough turned to noodle…
flour coated noodle
Tadaa… the egg noodle is ready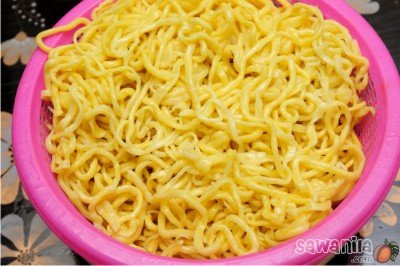 The Iron chef is busy helping me to make noodle.He was so excited with noodle making and he ate a lot of noodle with tomato sauce and egg. (his own recipe)
I also have the recipe in Mari-mari Makan blogspot. FYI, I've got the recipe from Mamafami.