THIS IS A 48 HOURS STICKY SPONSERED POST
Have you been to Friso's Growing Up Together Campaign at the 1 Utama Shopping Centre in Bandar Utama? No ? not yet? :) We've been there last Saturday and we had a lot of fun there.

We reached there around 11 o'clock in the morning and then we proceed to the registration counter. It was a simple registration where need to fill in the mother's name and children's name. That's all.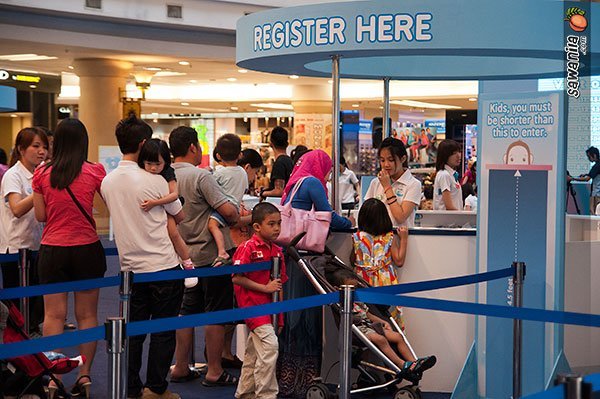 Done with the registration and immediately I was given a free Friso sachet and RM10 discount voucher and with that voucher, I can use it to buy Friso Gold Milk for Rayyan with a cheaper price.
Friso GUT Days activation is something very unique as it is a platform for families to enjoy themselves. Mums and Dads could do something fun together with their children over the weekend and this tightens the bond between the family. Every moment spent at GUT Days gives both parents and their children wonderful memories.
Oh ya!! We were given a card and our missions were to collect and complete all the activities. Without wasting any time, we queued up for the huge big tent and during the queue, most parents and their children were wondering what was inside the big tent.
Basically, it is a tunnel where parents and their children are able to play some nice interactive games. The games are pretty simple but what is interesting is the technology behind it. The games are colourful with cute animations and children are thrilled to see them.
There was lots of fun inside there. At first, Ashraff and Afriena were jumping with the frog then they were with Mad Monkeys while Rayyan had fun with Fly Butterfly Fly.
Yes he had so much fun and end up he cried because he didn't want to stop "catching" the butterfly. Done with activities, we move to another section.
The virtual painting booth is super duper interesting. Just snap a picture of your family and then choose a virtual background and paint whatever you want via the touch screen. It was really interesting when you can create your very individual photo with your own creativity. Don't forget to print that picture for you to take it along.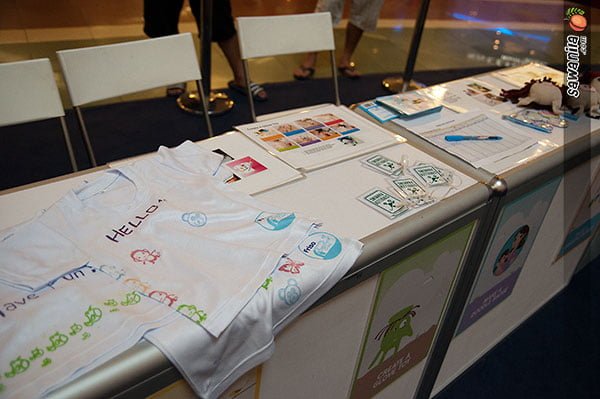 Once you were there, do try the craft activities as well where you can customise and design their very own T-shirts, badges, toys and hanging mobiles and this is all free! It is an enjoyable experience and you can get creative together.
For those who missed the GUT Days event at 1 Utama, the GUT will return at these following venues and dates:
Sunway Pyramid, Bandar Sunway, Selangor – March 9-11
Aeon Bukit Indah, Johor Baru – March 13-18
Queensbay Mall, Penang – April 5-8