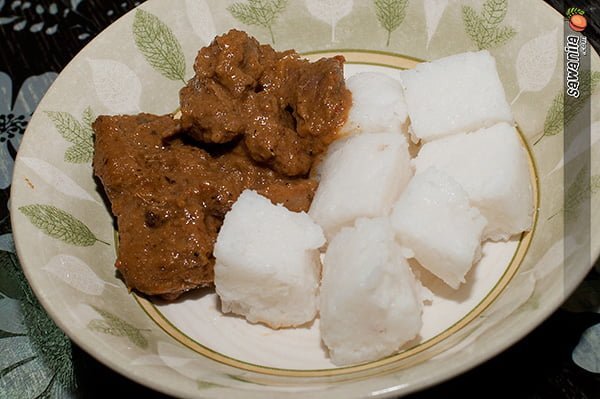 Tak tahulah orang lain tapi I dah tak tahu nak masak apa…blur , takde idea nak masak apa. Dah 2 hari makan nasi impit for dinner. First buat rendang daging campur paru dan limpa, pastu semalam buat kuah kacang. For kids, I buat mihun sup. Tapi nasi impit kuah kacang jugak dorang bedal. Ni nak citer pasal buat kuah kacang nih… semalam masa nak bersihkan kulit kacang, semua anak-anak saya membantu dengan jayanya. normally I buat sorang, main tampi and blow senang. habis dorang sibuk nak tolong…layan jela kan.
So I ajarlah camner…Semua la kopek … Ashraff (takpi sekolah sebab sakit perut), Afriena yang baru lepas kena cubit pun join and off course my little pumpkin aka Rayyan. Dia pun sibuk tolong. Abang dia suruh dia kutip yang dah peeled letak dalam bakul. Pandai jugak Rayyan ni. ikut instruction. Tapi yang kelakar nye dalam 5 biji tu, satu mesti masuk mulut dia.
Habis kopek kacang, time nak menumbuk plak..semua dah kena halau ke living hall sebab konpem kalau sorang tumbuk semua nak. just me yang buat. tiba-tiba Rayyan datang nak tolong… dia tolong letak kacang sebiji-sebiji dalam lesung while mama dia pounding. mula-mula sebiji-sebiji, lama-lama segenggam dia letak…hish sampai penuh. Settle tumbuk-menumbuk dengan bantuan Rayyan, masaklah kuah kacang yang lepas tu dirasmikan oleh anak-anak dengan roti. Malam tu semua makan lagi…no wonder semua tidur awal..kenyang la tu
Itulah posting hari ni muafakat membawa berkat. Eh you all ada tak rasa malas nak masak???