Dah lama tak makan burger King…ada kat 3-4 tahun kot…ye ke..memang lama giler. Dulu masa kerja kat Singapore  tahun 1996, selalu gak makan. Maklumlah kat Malaysia takde lagi masa tu…so harusla. Kalau ke Burger King takde lain yang diorder, mesti Mushroom Swiss. Sebab ada mushroom dan sangat sedap.
Fries makan panas-panas sedap la
So semalam lepas stock up nappy untuk Rayyan, terus kiterang ke Burger King.Lama giler tak makan. Sorang order satu set. Semua tamak kan? Swiss mushroon dia dah kecik, Ingat boleh share dengan Rayyan si budak demam ni rupanya dia makan 3/4 of the burger. banyak tu . So terpakasa papa dia pi beli untuk mama lagi. But kali ni I try Grill Chicken. OK  sedap gak . Ashraff and Afriena macam biasa cheese burger, tapi si Afriena makan sikit then dia kata nak bungkus makan kat rumah. So dia melayan makan fries panas-panas, Kheirul macam biasa dari dulu sampai sekarang Whooper je yang dia order.
Afriena ..rambut dah panjang. Nak potong tak kasi. Dia kata nak simpan panjang
Budak baru baik demam. Dapat MC lagi hari jumaat tapi still pi sekolah . Takpe bukan berpanas pun kat sekolah. Dok dalam building je.
Favourite Kheirul – Whooper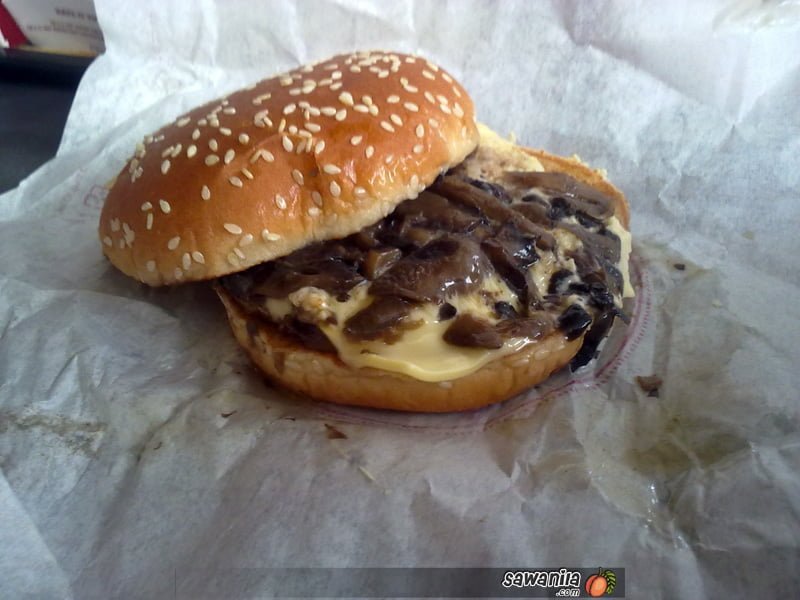 This is mine. Teringat masa pregnantkan Ashraff, nak makan Swiss Mushroom BK, pergilah Kheirul ke BK Bangsar tengah-tengah hujan dgn superbike dia. Balik kuyup . Tapi dia tak bebel sbb bini dia yang mengandung nak makan pun dah cukup baik.Masa tu asal masuk makanan je muntah. Yang paling kelakar tengok ayam dalam TV pun muntah. mengandung sulung you
Oklah makan Burger King sekali sekala…. kalau selalu tak best gak kan.