Ye jangan kacau…ngantuk.
Inilah budak yang tak tahu nak citer, budak yang kuat makan, asala bangun je..mamam tak pun nak atan, siang tido kejap, malam tido lambat tapi bangun pun lambat lah…Orang belum berbuka dia dah makan, ORang dah habis berbuka, dia tak habis makan lagi.Kuat merajuk kalau kakak dia tak layan dia,contoh kalau ajak kakak dia main toys ke apa and akan meraung cakap nak abang setiap kali hantar abang pergi kelas Qiraati. Adehhh..manja betul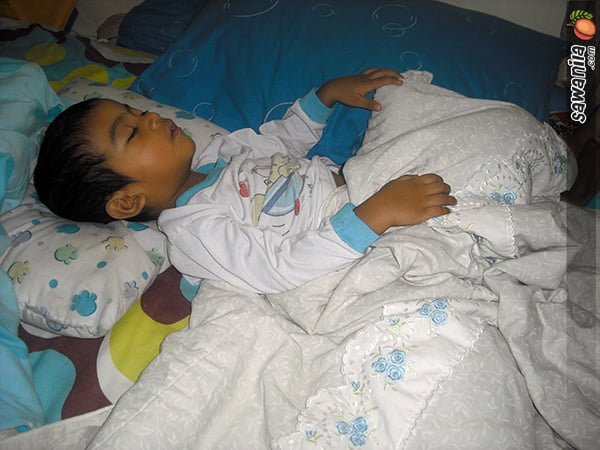 Masih lagi menyibuk tido dengan mama and papa…. dahlah tu, suka angkut toys letak tempat tido.. macam dah biasa je bila tido tetiba ada kura-kura plastik dalam selimut, turun katil terpijak block…sabarjelah… Next year tido bilik sendiri tak taulah cam mana?