Last Sunday, selepas hari bergotong royong anak beranak, I made lasagna for lunch. Kat rumah ni, Pasta adalah makanan wajib yang kena masak seminggu sekali.Sebab semua suka makan.Kalau tak buat lasagna, kena buat macaroni n Cheese tak pun Bolognese Spaghetti.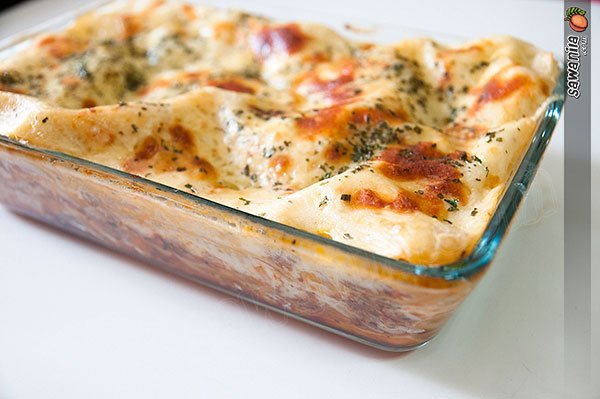 Masak satu bekas tu memang sekali makan. Memang takkan ada leftover.Nak buat lasagna senang je. Buat meat sauce, buat white sauce, ada lasagna dan cheese. Untuk cheese, I pakai mozzarela and cheddar cheese.Yang hijau tu I tabur parsley.One day nak try buat vege lasagna la pulak or mungkin vegetable casserole.
Ini rupa lasagna yang dah dipotong. untuk meats sauce, I lebihkan sayur, ada carrot, celery, mushroom and dice tomato. Memang time nilah nak paksa anak-anak makan sayur.
For those yang nak resepi bolehlah check kat resepi di sini.