Alhamdulillah… we're back. Had a great time in Hanoi. Never thought of going there and it wasn't in our wish list's vacation.Eventhough it's only a day in Hanoi but we had thousand memories there. Been in Hanoi makes me think how lucky we 're here.Anyway, some of you maybe has seen the pictures.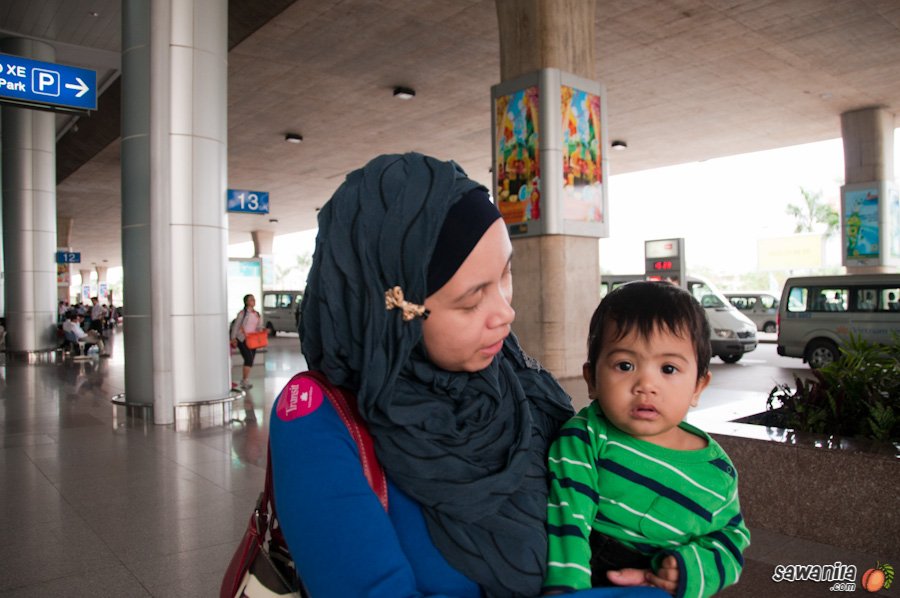 Ni masa kat Ho Chi Minh, kiterang rilek jer tak tau kenna transit. merasa gak udara HCM. panas kat sana.
In Hanoi, we've been to Dong Xuan Market and Hoan Kiem Lake only.Tak banyak masa nak round. But these places memang unik. Boleh tengok real life of local people.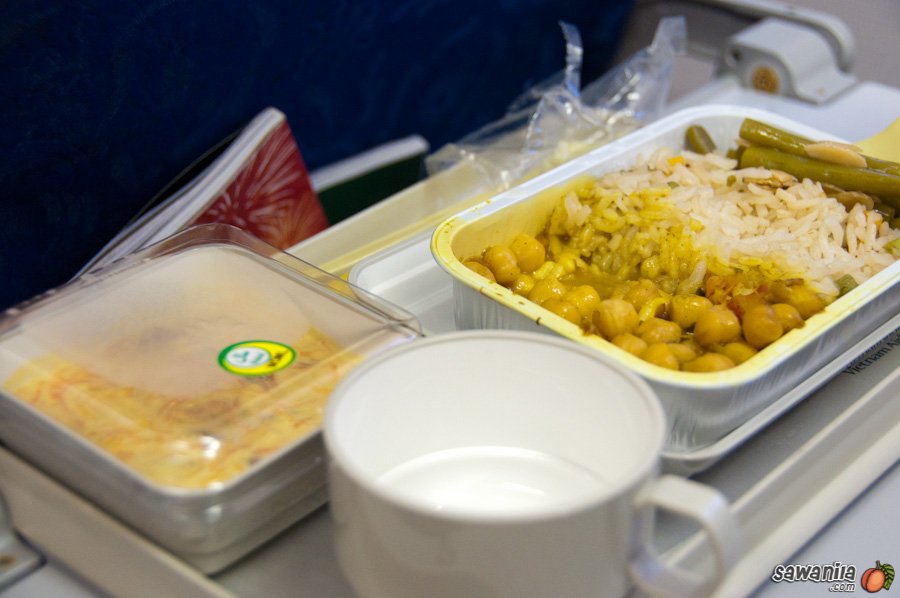 We've got special meal dalam Vietnam Airlines. All vegetarian. Paling sedap was the dessert. Macam puding raja tapi takde pisang, dia carrot je.
And rasanya, this is the first time, we're travelling and never bought any street food!. Reason? Takut lah nak beli kang daging kucing ker, daging anjing ke, khizhir ke… tapi ada gak dorang jual donut. Macam nak beli tapi malas nak keluarkan tangan dari poket amik duit because it's too cold. Sejuk dalam 11-15 darjah celcius. Nasib baik bawak winter jacket.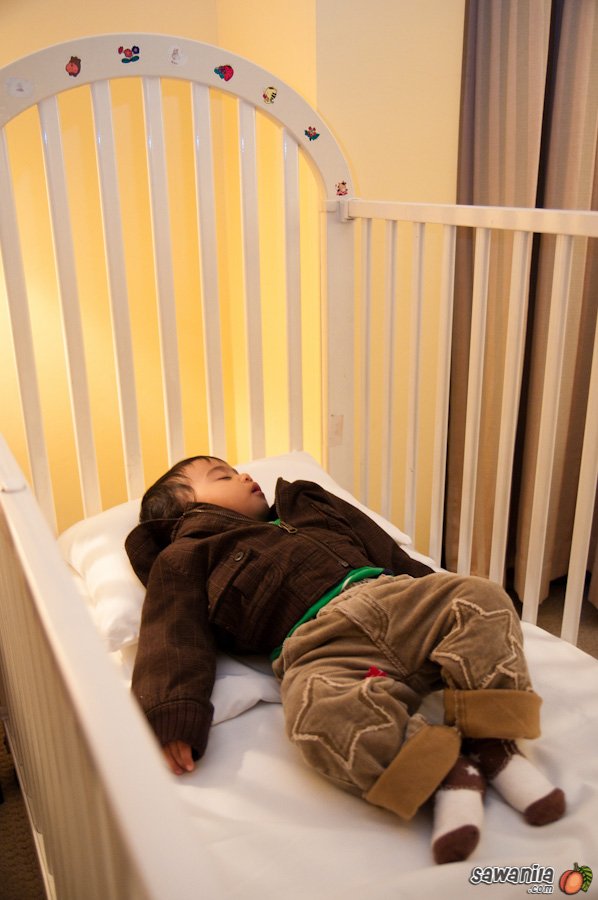 Sampai jer hotel, Rayyan terus rasmikan baby coat dia. We stayed in Nikko Hotel. Nice hotel will blog it soon
I had tried vietnamese coffee yang amatlah pekat tapi sedap. Tu pun minum kat Hotel. Masa kat sana, orang tengok pelik je kat I mungkin sebab bertudung.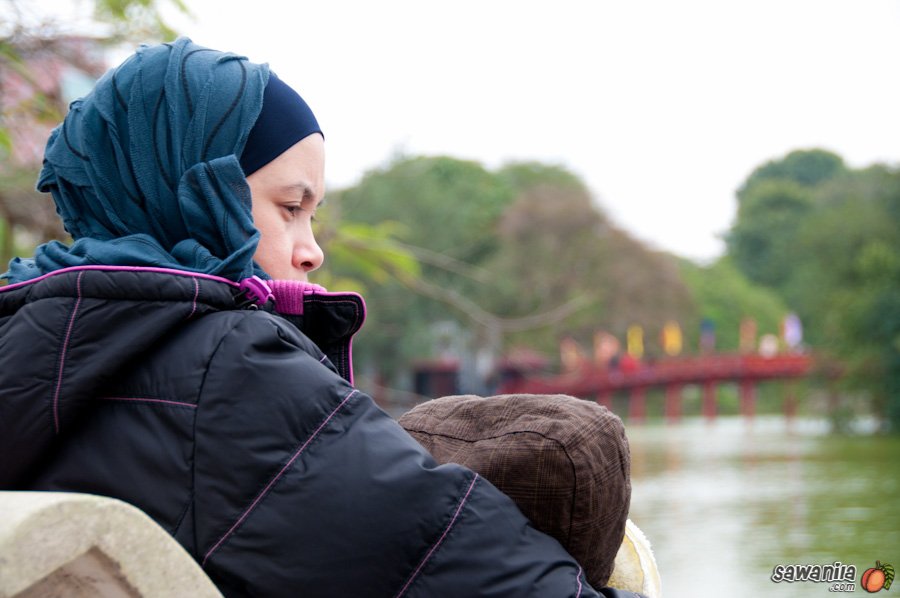 Rest kat depan Hoan Kiem Lake for feeding. Selamba kodok jer breastfeed okeh. Rayyan nak susu  sambil peluk-peluk.Masa ni sejuk sangat sebab angin sepoi sepoi. heheh tak over ok pakai macam ni, sebab sejuk sangat. Nasib baik I bawak sbb at first I tak nak bawak.
Tapi best gak shopping kat sana sbb boleh bargain gegila. Kalau harga 100,000 dong boleh dapat sampai 40,000 dong. Kena pandai tarik tali gak la.
Trafik kat sana? I think  , if I'm driving there I might kill few people. hahaha… begitulah sesak.
Lintas jalan boleh main lenggang mak kiah jer okey. Kalau bawak kereta kat sana make sure honk mesti kuat. Sebab kat sana the power of honking memeng superb. hon sepanjang masa.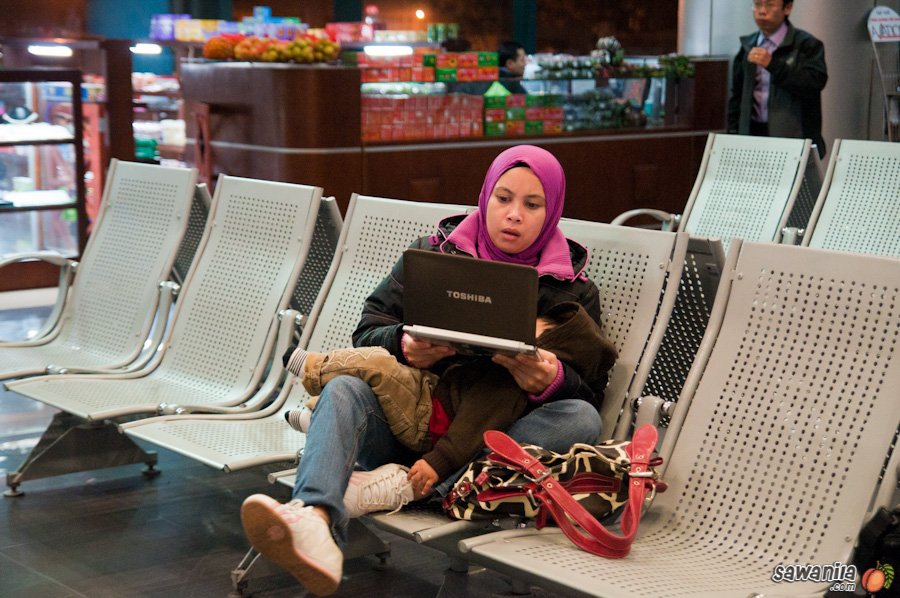 Sempat lagi check blog and twitter. 2 hari tau tak online. FB plak tak leh masuk kat Vietnam. Don't ask me why, mujhe malum nahi.
So frineds.. incase you all nak tengok gambar boleh check sini. I will share my experience about halal food in Hanoi, Dong Xuan Market, The Lake and off course our super  best experince with Bobby Chinn.
Tunggu………
A very best experience kat sana sebab Hanoi lain dari yang lain. Kalau nak kesana lagi, will make sure tak nak bawak kids sebab nak buat more adventures thing. Cuma kalau ladies je pergi tidak digalakkan. Dinasihatkan bawaklah jejaka sebagai pelindung. Do not show off takut kena ragut ke apa. Kat Hanoi ada jugak high end area tapi tak pi lalu je…