Dah lama dah I dok mencari breadmaker… any idea apa brand yang ok? Harga yang berpatutan, tahan lama and tak besar sangat.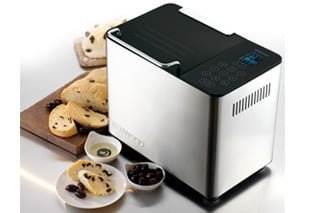 I'm looking for BM450 kenwood, tapi tak tau ok tak kot kot you all ada pakai ker kan… kalau you all pakai, nak taulah ok ke tak? Reason kenapa nak beli sebab rumah I ni semua suka makan roti, tapi kat sini limited choise. Kalau nak beli roti wholemeal or roti pelik, we have to drive ke Bangsar nak beli roti saja. And we all tak suka roti dihiris nipis.. suka tebal-tebal.
Kalau you all ada yang pakai Bread maker boleh tak sharekan dengan I?