Salah satu restaurant halal kat Hanoi, Nisa Restaurant. Kalau dari Dong Xuan MArket tu jalan kaki je kiterang. Pakai peta and tanya orang sesikit. Restaurant dia kecik jer tapi selesalah. Masuk je dah boleh jumpa few Malaysians.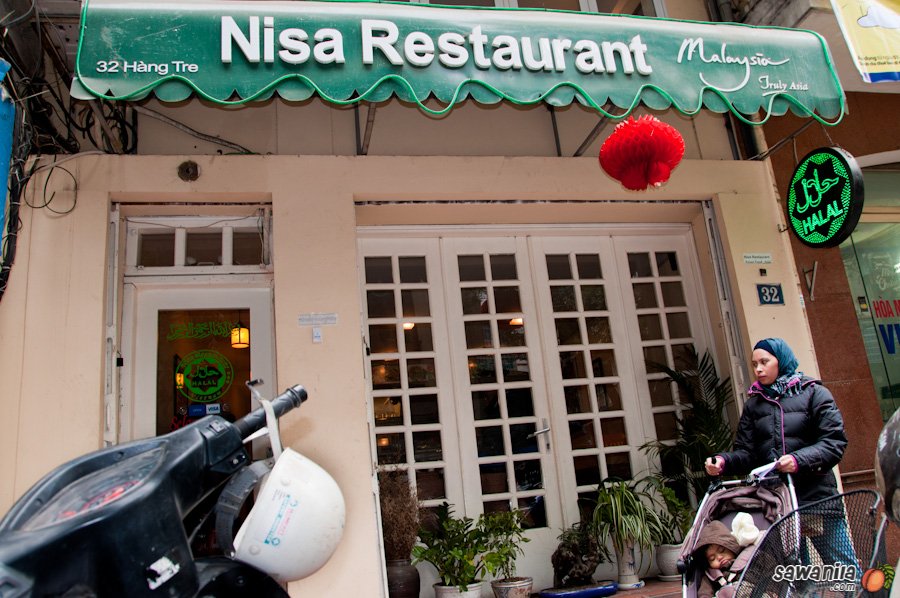 Depan kedai makan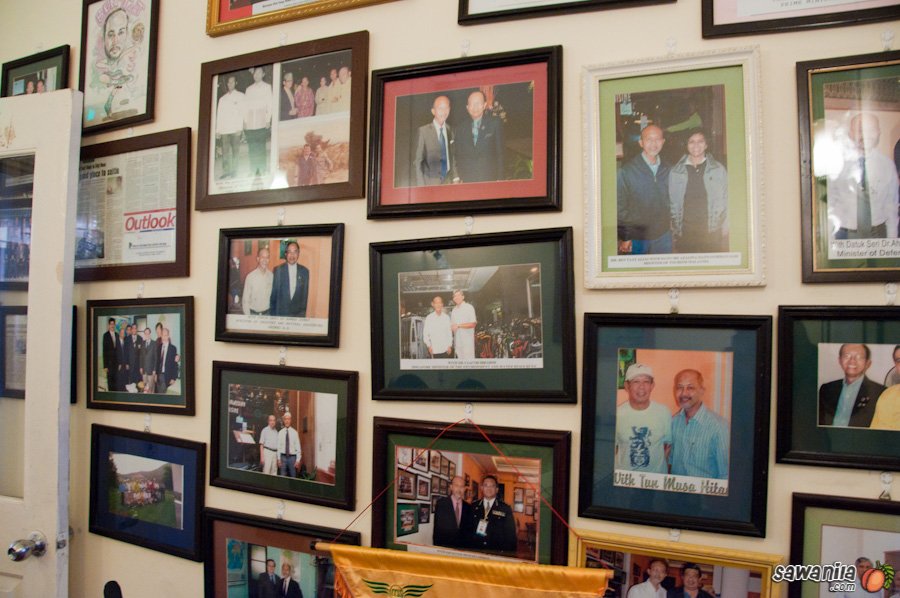 Dalam kedai Makan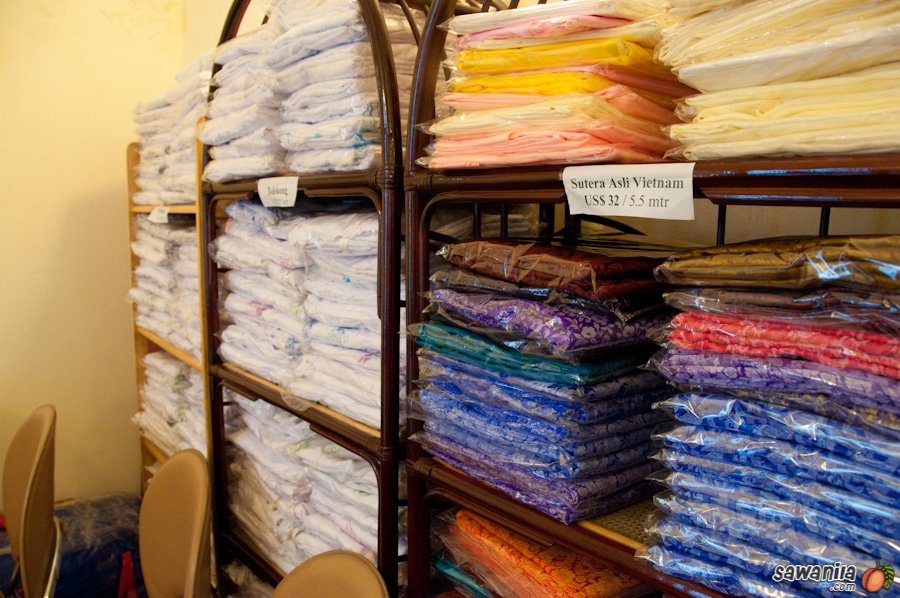 Kat dalam, ada jual telekung sembahyang jugak
Gambar menu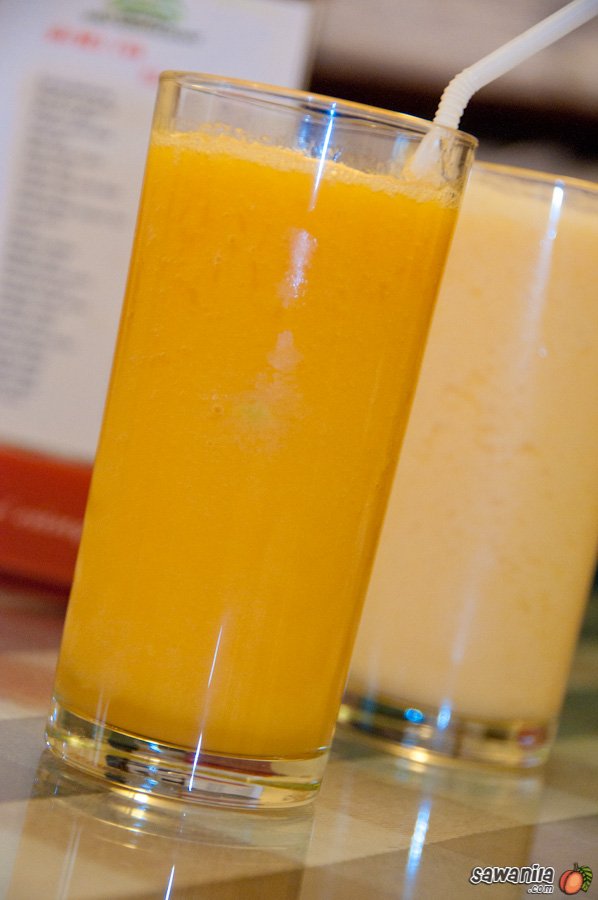 Jus Mangga for Kheirul and Lassi Mangga for me
Memang pekat likat lah both drink ni. Rasa macam sebijik manggan kat dalam nih. Balik KL terus dok ketagih minum lassi mangga tapi kat sini tak pekat sangat.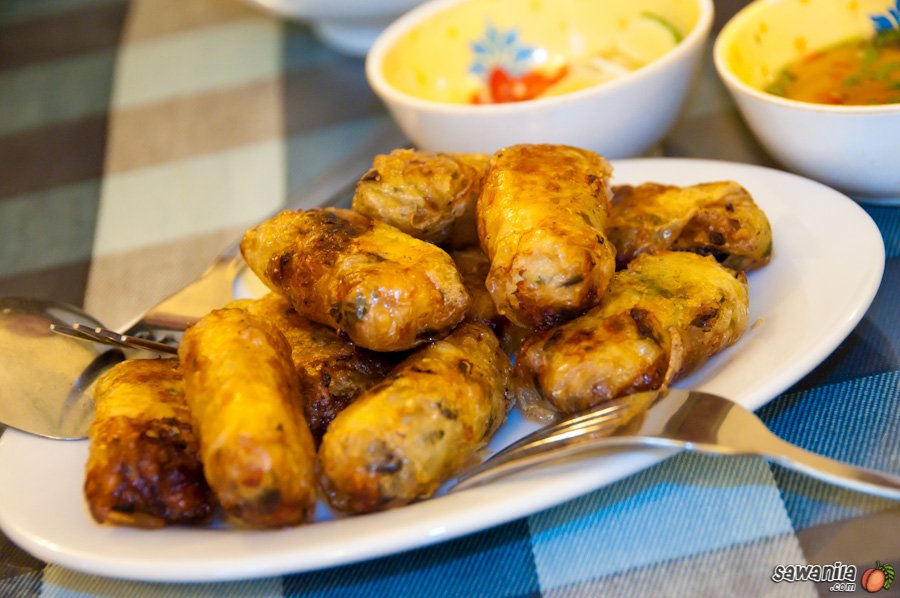 Spring Roll
Sedap, garing kat luar moist kat dalam. Rasa dagingayam yang manis and sayur-sayur dalam tu. cicah dengan sos ikan.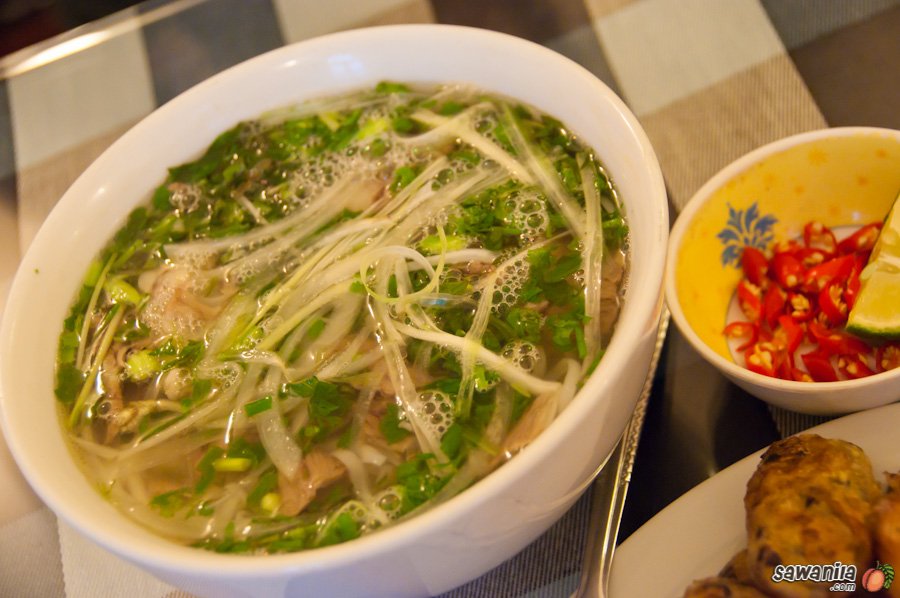 Pho – untuk saya
Yang ni sesuai sangatla makan masa msim sejuk. makan panas-panas, perah asam limau and letak cili.pehhhh. NI sebenarnya  mi beras makan dengan sup daging. Pastu dia ada bawang, daun bawang, daun ketumbar. MAngkuk dia besar tapi I macam tak cukup plak. Daging dia very tender.SUp dia tak oily, no wonder vietnamese semua kurus…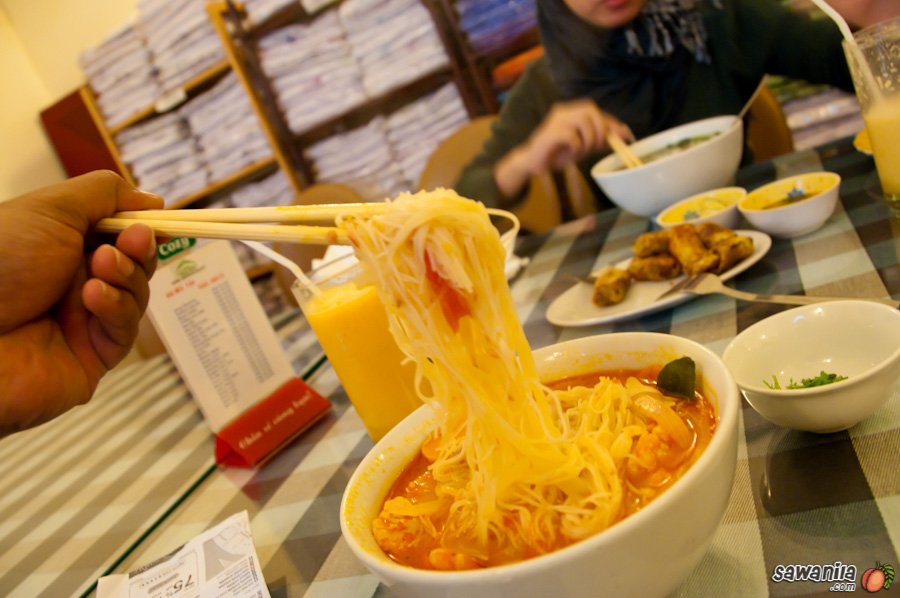 Mihun Tomyam – untuk Kheirul
Sedap, tomyam ni ada sikit santan. pedas macam keluar asap ikut telinga. cukup rasa masam manis, masin. Walaupun ni Kheirul punya, hehehe I serbat jo. sebab banyak sangat.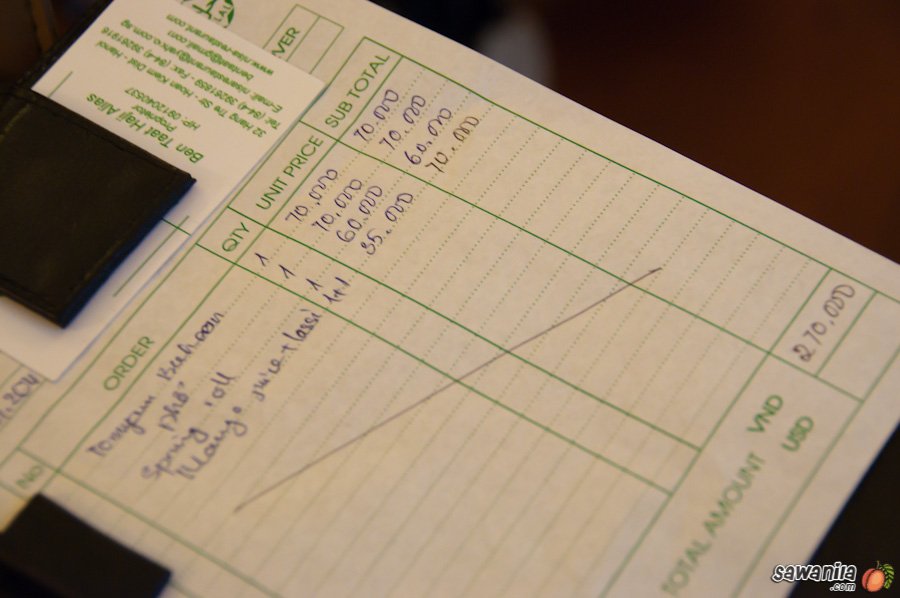 Jumlah harga  makanan
So pada sesapa yang ke Hanoi, nak cari makanan halal boleh le kesini.  Check lah dia punya website, http://nisa-restaurant.com. Lepas makan nak sembahyang pun boleh sbb ada surau kat atas.