Hari Sabtu lepas, pagi-pagi hari lagi dah keluar…biasala kalau keluar pagi mesti pekener breakfast dulu… masuk jer dalam keter si Ashraff tu mintak makan Bread with Butter… pas tu plak si Afriena plak mintak makan Bread with Strawberry…. Addusssss… sah nak makan kat Old Town Kopitiam lagi ni….
Malas nak pi jejauh.. kitaorang pi Mines jer… pekerner Old Town Kopitiam kat sana….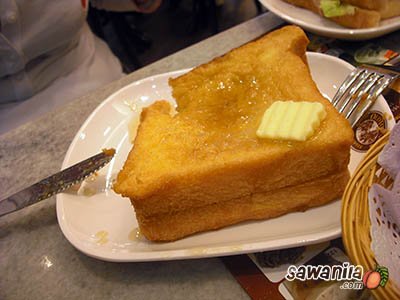 Ni yang Yatie order… Tick Toast + Honey…
Saya order yang ni.. Kapirap… memang sedap karipap dia.. inti dia pon terangkat.. cuma satu jer… muak kalu makan banyak….
Yang pong saya order gaks…. tuna sandwich… raser dia biasa jer… cuma yang specialnye… roti dia tu… garing kat luar dan lembut kat dalam…
Tengok ler gelagat bebudak ni…. tu roti kegemaran Ashraff.. kalau makan kat Old Town Kopitiam ni tak sah kalau tak makan roti ni…
Ni pong sama…. Tick Toast Strawberry… jem strawberry dia sedap.. tak manis sangat dan tak kedekut strawberry…. patut la Afriena suka sangat….