Last saturday, kiterang satu family spend almost whole day kat PJ aka Petaling Jaya.
Seawal pukul 11 pagi, dah ada dah kiterang kat A & W for Brunch.
Cam biasa…. sampai kat A&W kena pekena game kat situ. lebur duit I tau. Takpe asalkan dia diam masa makan.
and as long as they enjoy their day.
Ni lah A&W yang selalu kiterang pergi… sampai Eugene pelayan kat situ pun dah kenal. Kalau sesapa yang selalu pergi situ mmg akan jumpa ramai pekerja istimewa. So you all yang pergi sana kalau dorang jatuhkan barang ke jangan marah sbb dorang adalah sangat istimewa.
Kalau datang A&W, tak sah kalau tak order waffle dia… I like to have my waffle with butter and syrup. selain dari tuh adalah jugak breakfast meal follow by lunch meal. Dorang 3 org tuh makan byk tau….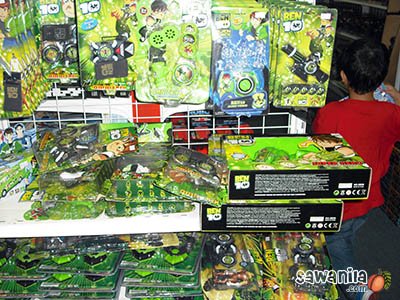 Lepas makan jer… kiterang pergi ke Amcorp Mall… sbb nak cari buku colouring… sbb budak 2 orang ni tak nak toys. Dorang cakap dorang naughty so no toys but can buy books….ha ni dalam kedai apa tah semua jenis Ben 10 ada…
Semua benda princess ada… dorang pegang jer… sbb dorang nak tunggu b'day dorang… FYI budak 2 org tuh dah tempah nak apa for birthday… satu Ben 10 cake, 1 princess cake…tu belum hadiah lagi… poning mama..
Aikk apasal kasut ni ada kat sini??? ni takde kaitan dengan hari sabtu… tadi bau beli…jalan sesorang tetiba nampak kasut kat Vincci…so I beli je..tapi still simpan kat opis…
So lepas je lepak katAmcorp Mall, kiterang pergi Singgahsana Hotel for reunion….Lepas reunion balik then pergi bawak bebudak pergi swimming….kasi dorang penat..