Everyday before ended, there is a fireworks show kat Disneyland Hong Kong.. so if you're going there.. make sure you dont miss this… The show starts at 7:30pm… and it last for 20 minutes…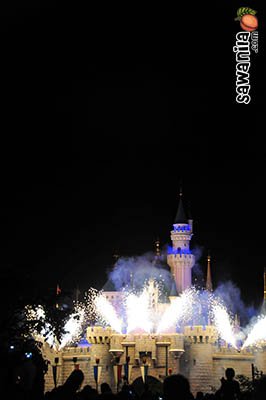 penuh dengan orang ramai.. so you have to make sure secure your spot first.. kalau tak.. tak dapat view yang menarik la
Orang ramai semuanya terpegun melihat pertunjukkan bunga api tu…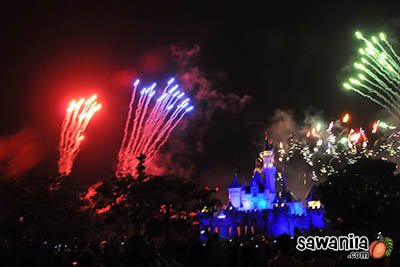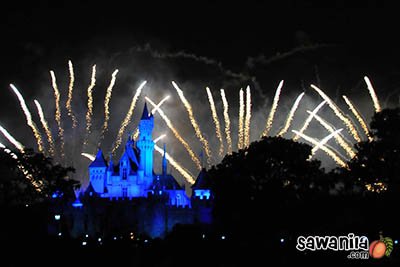 Sebenarnya I terkilan semasa amik shot bunga api ni.. sebab I tak bawak TRIPOD… so gambar tak lawa… semua gambar ni handheld aja… sebab tu tak berapa sharp…
kalau la ada tripod masa tu… menangis la korang tengok gambar fireworks ni… betull…. gerenti cun abis punye…. tapi takpe.. tanta tripod pon.. gambar-gambar ni semua pon kira ok la….
Untuk pertunjukkan fireworks ni.. my D300 bekerja keras betul… I setkan "machine gun" mode… sekali tekan shooting cam machine gun… rasenye ada dalam beratus-ratus keping gambor kot amik… tak terkira banyaknye…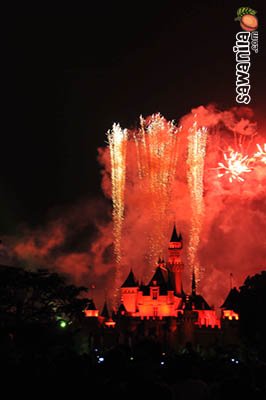 Tu la untung pakai digital camera… amik aja.. kalau tak suka delete.. heheh… tapikan.. kalau pakai DSLR plak.. shutter count tu kene amik kira gaks.. hehehe… kalu asyik amik machine gun mode aja.. kejap aja shutter count tu berpuluh ribu…. pas tu kene service la…kakakak..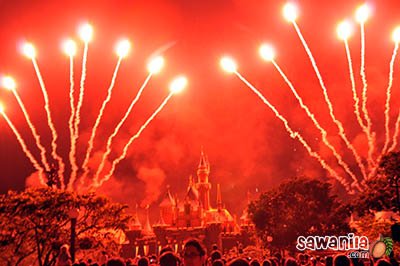 I suka yang ni..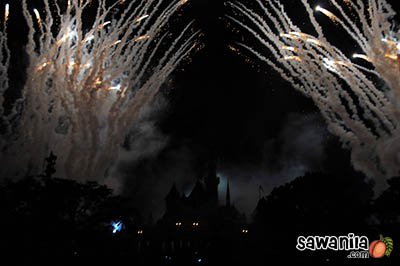 Yang ni pon I suka… kalau nak tengok keseluruhan gambar fireworks tu… I dah upload kat SawaGallery… boleh tengok kat sana.. banyak lagi gambar yang menarik kat sana…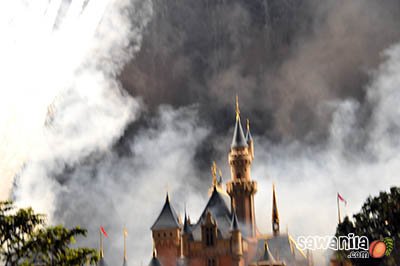 That's the last 2 pics…. and the show ended…. sedey….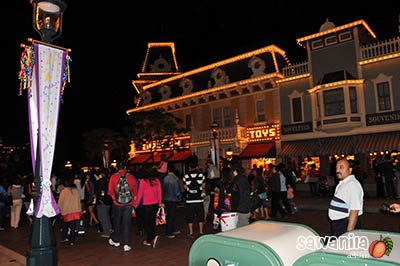 Habis aja fireworks show… everybody is rushing out and same with us… raser bercampur baur.. penat, seronok, letih, terkilan, happy… raser cam tak percaya kitaorang dah sampai kat sana pon ada….
so.. lepas ni I akan passkan review ni ke Yatie plak.. so dia akan buat review yang lain plak.. jangan tak baca ya……….
ps: Our Next Trip will be Shenzhen….