Semalam.. punya la malas nak masak… so we asked kiddos… nak makan apa…
so kasi option kat dorang, suruh dorang choose.. antaranya, pizza, KFC, McD, Rice or Satay… So sepakat dua beradik tuh…cakap Satay… so apalagi… Lepas je swimming (swimming bagus untuk tulang belakang) and Solat Zuhur.. gedebak gedebuk.. bertolak lah ke Kajang for Satay.
So guy jamu mata je la…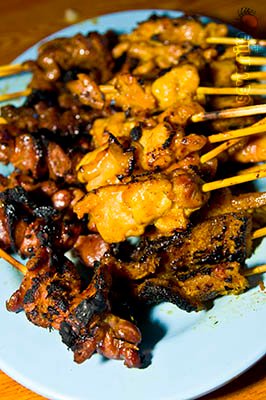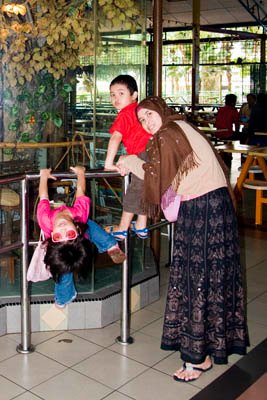 We order 30 cucuk sate (daging, hati, perut and ayam), 2 pinggan ketupat nasi (sbb 4 beranak ni dah giler lapau) and 3 gelas watermelon juices and mineral water. Dalam masa 30 minit lesap semua…
You all tengok lah anak dara I yang posing tuh…. budak kecik tuh mmg kaki posing, bergaya , mengada and perasan cun….pepehal, she's my baby kan..